UK's Leading Provider of Sales Training to the Technology Industry
Award winning sales training for tech vendors, resellers and distributors
We have trained 18,612 sales people from 89 technology companies in 35 countries. Natural has a strong results focus, meaning that every part of our sales training is measurable, giving our clients an industry-leading 22:1 Return on Investment.
We have added £66m worth of sales to our technology partners.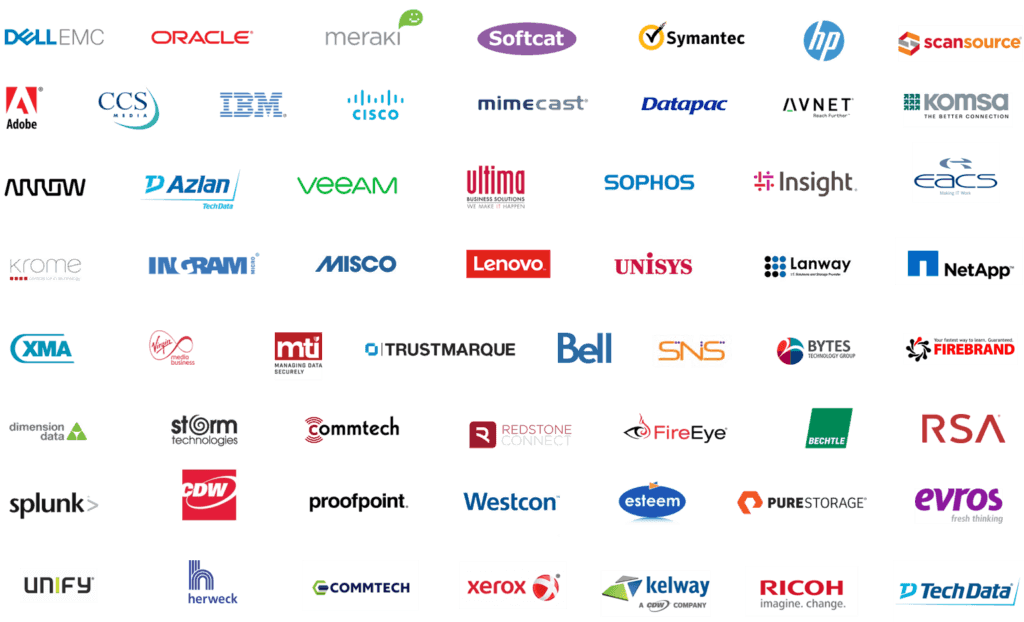 The Sales Career Life Cycle
Natural's career lifecycle development means that there is a high impact programme for all of your sales communities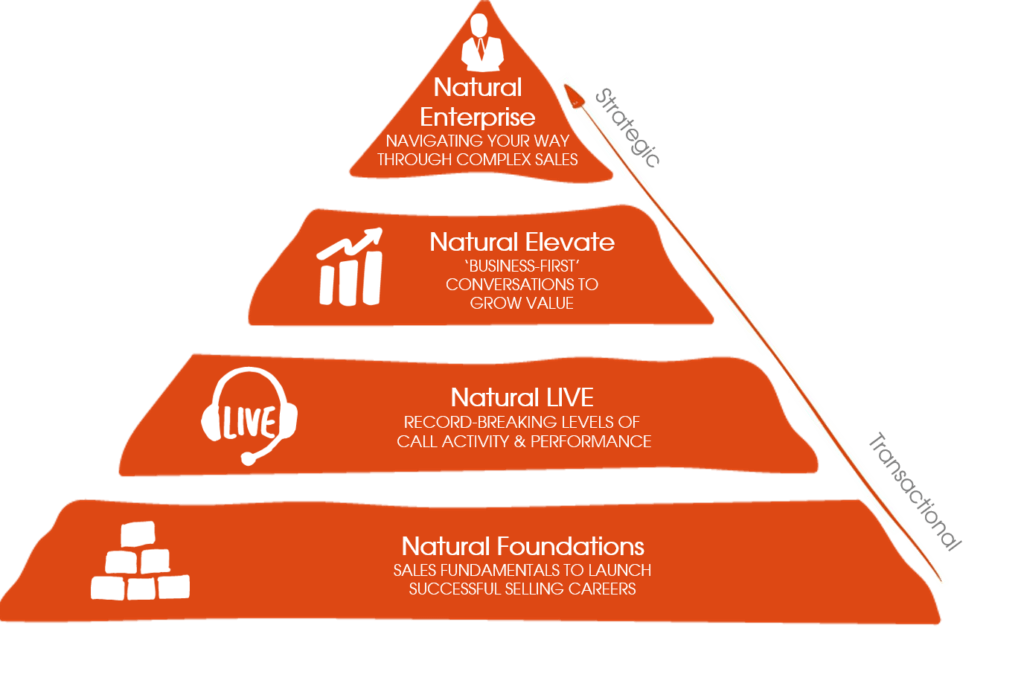 Why is Natural Training so successful in the tech sector?
Natural is your perfect training partner because we cut through the detail and clutter of technology to get right to the heart of natural human selling behaviour.
The secret to our success is that we provide simple, immediately useful sales techniques and tools that help to develop natural, authentic selling styles. Salespeople learn, then apply the learning directly on the phones, building sales 'muscle memory' and achieving great results.
Our flagship training programme is Natural LIVE, specifically for Inside Sales Teams. We create a competitive, high energy atmosphere on your sales floor, moving from training room to sales floor in quick succession.
No training company will work harder to understand your sales teams. And no training programme will work harder to improve their performance.
Challenges in the Technology Industry:
– Not just selling them technology, but understanding your customer's business and their wider tech roadmap
– Defining a value proposition that moves customers to take action
– Elevating discussions past your usual IT contacts to operate more widely across your customers' business – particularly with the business owners
– More personal impact and gravitas within your customer networks
– Seen as trusted advisors, our customers businesses rely on our understanding, thought leadership and innovation.
– De-risking your proposition for customers, while ensuring that they see the opportunity clearly
– Prioritise selling as primary purpose rather than the 'fixer' of issues
– Account planning skills to navigate through complex decision making systems and wider stakeholder groups
– Using CRM and Social Selling tools such as LinkedIn to hunt down new opportunities
– Moving past usual sales objections with faster closing techniques and skills
I cannot begin to tell you how well this initiative has been received by our teams. There is an energy on the floor that has not been here in the 10 months I've been a part of Veeam.
Liz McClune


Veeam Software
The team have learnt an incredible amount from an extremely well structured day and the results (43 new opportunities) speak for themselves!
Peter Gadd, EMEA Strategic Director


Dell EMC
Take a look at our recently designed programmes
Since 2005 we have been building award-winning, practical sales training programmes. Our secret is that we build something that feel natural, engages teams, and is 100% your own, resulting in higher value sales.
There are two ways of engaging with us; either we write you a full learning programme based on your specific challenges, or we start with one of our popular programme frameworks – select yours on the right, and talk to us about making it uniquely yours!