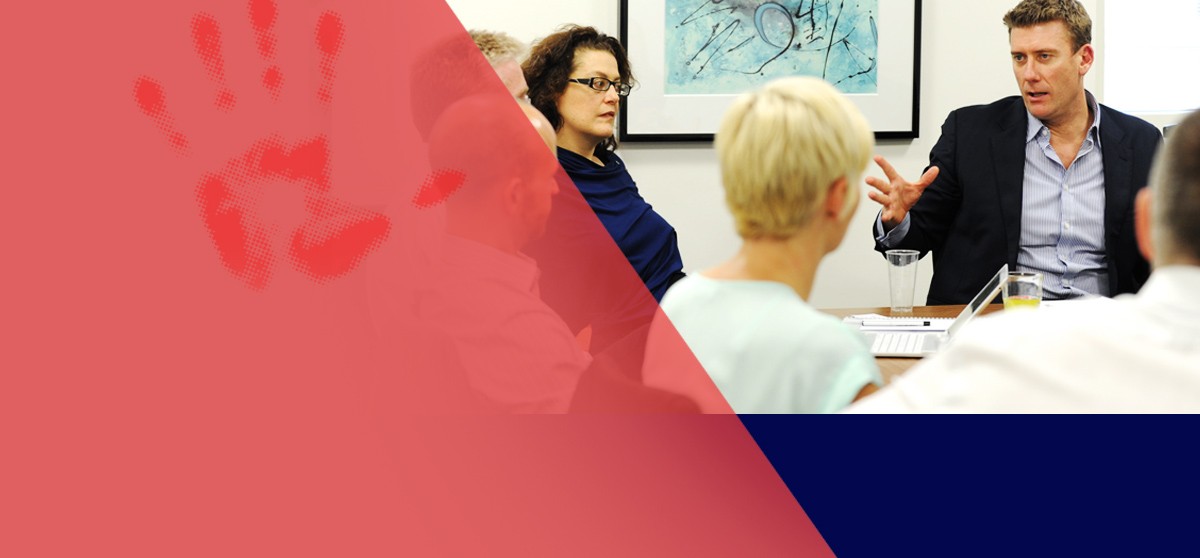 Secrets of Selling to Procurement

Secrets of Selling to Procurement
Secrets of Selling to Procurement
Sales teams are increasingly faced with selling to Procurement and professional Buying Agencies. These tough, highly trained professionals drive down your margins to next-to-nothing by focusing purely on price as the dominant force in the sale.
Procurement doesn't always focus on price. It just wants you to think it does.
Our breakthrough workshop The Secrets of Selling to Procurement will help your team to navigate through Procurement with your price list as protected as possible – by giving your team the professional secrets held by Procurement and used every day. It includes:
Know what they know: Discover the one Matrix that EVERY Procurement professional utilises when dealing with sales people, and learn how to use it to your advantage.
Turn the Tables: Identify and target the customers who are least focused on squeezing your margins using the same methodology as used by Procurement!
Derive Strategies: To resist pricing pressure, while still winning and retaining key customers, and further maximising your margins.
Achieve Higher Margins:  During the training we will help you to identify where you can potentially lift your margins!
Sell Value: When Procurement is focused on price, learn how to not only sell value, but to sell exclusivity.
Negotiate with Confidence: Know when it really is all about price; and either accept low margins in exchange for other concessions, or have the confidence to walk away and focus your energies on deals with a stronger financial return.
Perfect for any Sales or Account Management teams who have lost deals or revenue when dealing with Procurement or buying agencies. Likewise for Management and Executive teams looking to get the edge!
"Outstanding. A great workshop to help navigate the world of Procurement. I will be using all of this stuff, immediately".

Jose de Almeida, SAV Systems
The Natural Approach
We use a unique Four Strand Methodology to determine the secrets of selling to Procurement:
Understand their environment:  We help you to understand the world of Procurement, so you are better equipped to deal with the challenges.
Discover their strategies:  Procurement uses 1 particular matrix when they deal with sales teams. We give it to you!
Turn the tables:  We show you how to use the same strategies with Procurement that they use on you!
Negotiate with success:  You will discover ways to de-emphasize price as the dominant force in the sale and build value into your offering, protecting and even enhancing your revenue margins.

Topics covered include:
The Procurement Environment: Discover how Procurement's Evolutionary Stages, Stakeholders and Internal Misalignment affect their goals.
The Matrix: We take you through the one key 4-quadrant matrix that every Procurement professional knows, trusts, and uses against salespeople.
Focus on higher margins: We show you how to identify and create your best customers and how to sell Value and Exclusivity to them.
Learning Application:  We apply the matrix in your specific environment and industry, helping you to identify how to use it to play Procurement at their own game.
Cost Modelling:  You will understand how Procurement use cost models against you and what you can do to turn cost into a win/win.
Supplier Selection Process:  Uncover the secrets of selecting suppliers, and remodel your approach to influence that process.
Procurement Negotiation:  Discover how Procurement negotiates and why negotiation is more important to them than it is to you.
Customer Entanglement Beyond Procurement: We demonstrates how to extend your relationship with customers.
Next Steps
If you're interested in a Selling to Procurement Training Programme then give us a call on 0207 043 1582 or fill in this short form and we'll call you.