10 Traits Of Top Performing Sales Managers
Top-performing sales reps, when promoted, don't turn into top-performing sales managers overnight. There's a different mindset to becoming a leader that goes beyond understanding your personal style of selling.
Sales managers must know what to manage, and it's not the numbers. The quality of a sales manager has a direct impact on the success of a sales force.
Harvard Business Review conducted a study of some of the best sales organisations and found that 69% of salespeople who exceeded their target also rated their Sales Managers as excellent or above average.
What makes for a good Sales Manager? Below are the top 10 traits of great sales managers: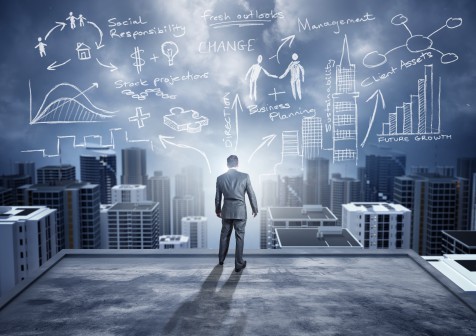 1. They understand what the metrics mean for their team
A top Sales Manager knows how to guide their team when the metrics begin to point to a problem. They quickly identifies where there's a lag and finds numerous ways to work alongside the team to motivate and reward them. They don't over-manage the numbers, but rather uses them to help guide strategies on a go-forward basis.
View some typical Sales Manager issues here
2. They embrace change
The marketplace is an ever-changing panorama of needs to meet or exceed and problems to solve. Staying on top of all the changes that customers and industries go through in response to market changes requires a forward-thinking approach to change. By managing change for the team, a great Sales Manager will smooth the way to allow their sales force to be nimble and quick to change.
3. They give objective feedback
When a sales rep doesn't hear what they're doing right and what's not working, they begins to ask, "Why am I working so hard?" A high performing Sales Manager knows how to use constructive feedback to both celebrate victories and to give feedback on the fly to help under-performing sales reps turn the corner.
4. They're highly visible
With both customers and their sales team, top Sales Managers get involved and are easily accessible. Poor managers hide in their offices behind closed doors and behind spreadsheets. A good Manager is down there in the dirt with the team, mucking about, and showing reps how to get the job done. A visible Sales Manager also makes customers feel more connected to the company.
5. They're great coaches
Excellent sales managers are constantly coaching their sales force. A successful sales manager provides consistent and constant communications with their reps, both through team meetings and one-to-one coaching sessions. They have an intimate understanding of each rep's natural abilities and unique style of selling and uses that information to tailor his messages.
6. They focus on the team first
This is one of the hardest traits to acquire when moving from Sales Rep to Manager. As a Rep, you're inner-focused on your own performance and how your natural talents work together to help you sell, but as a Manager, you must adapt your leadership to the diversity of selling styles on your team. A top Sales Manager is constantly paying attention to their team, validating and offering constructive feedback to everyone based on their individual personalities and quirks.
7. They focus on value creation
A great Sales Leader keeps the focus of the team on creating value for customers, rather than the value of the company's products or services. When the Sales Manager sets the strategic focus on helping customers succeed and conquer their problems rather than how the product functions, they lead the way for the team to build better relationships with customers.
Check out our Natural Value series from earlier this year, the ultimate guide for creating value – Natural Value Series
8. They're intimately connected to the sales process
Not to the extent that they aren't flexible and willing to change, but rather, a top Sales Leader is constantly examining the process and how their team works it to manage, change and identify areas for improvement and innovation. Highly effective sales managers also know how not to over-manage the sales process.
9. They protect their team's time
A highly effective sales manager understands that when their team isn't selling, they're not functioning at their highest level. They eliminate demands on the sales reps' time that don't lead to revenue generation. They shield them and enable them to be their most productive by helping them concentrate on what they do best. Sales Productivity at is best!
10. They're constantly developing themselves and their team
A great Sales Manager understands there's always room for improvement in both their own leadership abilities and in their sales team's skill-sets. They will fight for a sales training budget for the team because sales training is a continual investment that bears the most fruit. They won't leave the development of their people to chance.
The sales department is incredibly diverse and unlike any other department of a company. If you don't have sales, you won't be in business long, so understanding the intricacies of how a sales team functions and what they need to succeed should always be in the forefront of management's mind. These traits are a great place to start, but are certainly not an exhaustive list of the qualities of excellent leaders.
If you want to explore how you can become a better Sales Manager or to discuss how to make your team the best it can be, call one of the experts at Natural Training to examine how targeted training programmes can help your sales department reach new heights.
Got a comment?
Catch us on Social Media and join the discussion!
Liked this article?
Subscribe to receive sales insights and tips directly to your inbox.