11 Ways to get people talking to you…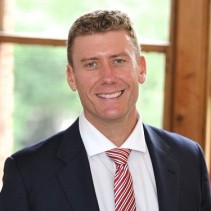 In the theme of our last Blog Entry, we have more insight into your 'online to offline' sales strategy.
Simply having a phone number on your website and asking prospects to call you isn't going to cut it with today's buyers. Here below are 11 ways to begin moving relationships from 'online to offline':
1. Instant messenger, so visitors simply type their question and a live person responds in seconds
2. 'Call me' buttons
3. Instant Skype or video conferencing with a salesperson
4. Engage with Twitter, Facebook or LinkedIn
5. Offer free resources such as PDFs or audio interviews
6. No obligation instant quotes
7. Free trial
8. Live demo
9. Free consultation
10. Invitation for people to provide feedback or their opinion
11. A prominent phone number (At Natural Training, we increased our incoming leads by 15% simply by making our phone number 30% larger on our website!)
By providing compelling value and adding risk-free offers to engage, you provide your prospects with the opportunity to get to know you a little better. It provides you, as the seller, with an opportunity to showcase your credibility and provides you with an opportunity to build revenue!
HERE'S A GREAT EXAMPLE OF HOW THIS WORKS…
Natural Training recently won a very large six-figure training contract which came from an enquiry via our website. They saw we had a credible online presence, they downloaded acopy of our "HEAT" e-book, took a sales health check (which we offer as a free service) and then picked up the phone and called us. By that stage, they really felt that we knew what we were talking about and wanted to know more. (Having potential buyers come to you instead of you going to them is a real sign of how just how powerful a credible online presence can be.) We were then invited to go in and pitch for the business. It took a lot of time, energy, stress and resources, but we won the deal.
What they didn't tell us until we won the deal is that we were up against six of the world's largest training organisations and that we were brought in as the wild card. The objective of the training was to teach non-sales professionals to become proactive in generating opportunities online within their existing customer base. We won the deal based on our online presence and strategy to convert those who are 'just browsing' into paying customers. Of course, our proposal and strategy helped in winning the deal, but we had the opportunity to present to them because we have measures in place to move them offline.
Once you have built enough trust online with the modern day buyer, and you have provided a compelling offer for them to engage with you, you have the chance to build an even deeper relationship. You can demonstrate your expertise and showcase the value and results prospects gain by becoming a customer with you.
You can do this via email marketing, blogging, using social media sites or, if you have the right information, direct mail which is actually making a comeback. Give it a try!
To find out more, go onto our website and check out our online presence….and hopefully we'll be talking to you very soon.
Got a comment?
Catch us on Social Media and join the discussion!
Liked this article?
Subscribe to receive sales insights and tips directly to your inbox.