How to close deals quicker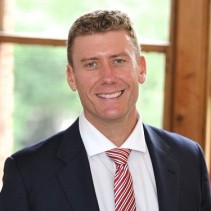 Whilst our clients continue to see a significant return on investment in training with us, a large percentage of clients come to us with one main question "How can we close deals quicker?"
At Natural Training we have a simple formula that will help you to close deals quicker, it's easy to understand, but not always to execute and very few companies do it well.
Firstly the thing that adds urgency to sales is an engaging customer value proposition. A customer value proposition is a concise and compelling reason for the customer to buy. A lot of the time, the reason isn't compelling enough for customers to say yes. Ask yourself "What does value mean to my customers?", then wrap it up in a statement of two that make sense, so that customers can instantly see the value.
Value comes to the ball dressed as many things, so it's important to get what value means to your customers.
There are two main dynamics that will help your value proposition to fly
1: Increase relevancy and clarity
If you clearly explain the reasons why they should buy and it is relevant to the world they live and work in, then they're going to say yes quicker.
Put the relevance test onto your value proposition: what do you believe are the reasons that specifically relate to this customers' business drivers and clarity?
Reduce words and jargon: Never put "a policeman in an automobile" when "a cop in a car" will do. Think about the clear, memorable message that your value proposition will be housed in.
2: Reduce anxiety and distraction
A certain amount of buying anxiety is normal, and it's okay as the customer to fear the consequence of not buying. It is worth remembering, however, that we should try and reduce risk when it comes to buying.
So what can you do to validate their buying decision and ensure they don't feel a sense of risk or distraction?
It's all about their 'to-do' list, and if you're like me you have 20-30 things on it. Everyone has jobs. Your job is to get into the top of that list.
At some stages you're in the top 3 of your customers' to-do list, at other stages you're not even making the top 20. To-do lists change unforgivingly frequently and time kills deals.
Time Kills Deals
When your proposition is in the top 3 of a client to-do list you need to move as swiftly as possible. If they want to build extra time into the sale, then question why. Reduce unnecessary steps. Try and make sure the sales is done on your terms under your control and that way you'll move to close quicker. This doesn't mean to be dominant or force rigour and rules onto clients. It's just that most customers like to be led through the sale.
We're interested to hear how you might improve upon this closing formula and how you use it every day to succeed.
At Natural Training we run Closing Skills workshops specifically designed to open up your pipeline, get rid of the deadwood and ultimately make more deals close, more often.
Got a comment?
Catch us on Social Media and join the discussion!
Liked this article?
Subscribe to receive sales insights and tips directly to your inbox.