3 Basics of a Top-Notch Sales Presentation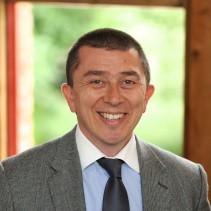 Everyone who is involved in business in some manner needs to have effective presentation skills to survive nowadays. Most presentation skills training sessions don't focus on the unique needs of a sales presentation, where you're trying to persuade a prospect or a client to say "Yes."
What presentation style gets results? What are the basic skills needed for sales presentations that pop?
We have three tips for mastering sales presentation basics…
1. Present a persuasive message
A persuasive message is one that goes deep into a client's or prospect's underlying needs, wants, and desires. When you identify these fundamental issues, you can tailor your presentation to meet or exceed those needs and position your company as the only solution to choose. Intensive research and asking the right questions will help you determine what your message should be.
After you have the direction down, you need to focus on being memorable. Gimmicks won't work when they don't resonate with your audience. If you want to truly be remembered, the unusual or unexpected can actually create new neural pathways in your prospect's brain, which means your message will be remembered for much longer.
For example, if you can save your prospect millions of dollars by implementing your solution at a fraction of the cost, start your presentation with: £5 million. That's a lot of money. £5 million That's how much you're losing each year because of an old solution that's just not keeping up. But we can cut that number down to zero with a one-time investment of £50,000 to implement our solution.
2. Make your presentation flexible and interactive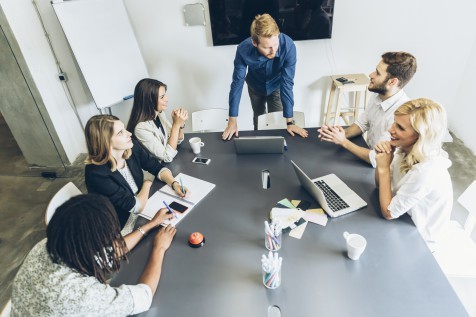 95% of sales people talk too much and listen too little. Oftentimes, it becomes a "data dump" where you unload all of the features and talk about how wonderful they are. It's understandable when you have so much information and product options, but the key is remember that it's not about your product per se, it's about what your product can do to alleviate some problem or concern the prospect has.
Structure your sales presentation more like a conversation. You need to be flexible to adapt your message to the conversation, and you also need to manage the interaction. You can use leading questions to anticipate potential objections and to guide the presentation towards a close. Make sure you always finish a sales presentation on a persuasive note.
To bring your prospect more fully into the conversation, don't just show them a demo of your product—have your prospect perform the demo and ask pertinent questions along the way. For example, if you're presenting a new product that can save your prospect both time and money, have him or her demonstrate to you how the product functions and the benefits that can be reaped by using it.
3. Be confident in your own natural style
When you are confident in your own abilities to present, you're authentic and passionate about your message. Practice can only take you so far; when you truly understand what makes you stand out from the pack, you present an image to your prospects of competence and knowledge that positions you as a trusted business advisor rather than a salesperson.
Everyone has a natural style of pausing, pacing, and interacting with others. When you build on that natural style with techniques and skills, you'll find you can easily interact with others, handle the Q&A session, and get the results you want.
You can only be effective if your message is believed. A credible speaker who is passionate, comfortable speaking, and energetic will easily persuade others much better.
When you become an all-around better communicator with a clear and simple message, not only are you more at ease during presentations, but you also put your listeners at ease, too. You make it easy for your prospect to say "Yes!"
Unsure of what your true presentation style is? The experts at Natural Training can help you identify what you do best and how to capitalise on those traits to engage and compel any audience through training. Call today and make this year your time to shine.
Got a comment?
Catch us on Social Media and join the discussion!
Liked this article?
Subscribe to receive sales insights and tips directly to your inbox.