3 questions to rescue any sale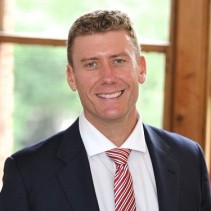 Recently I was out with an old school buddy who has worked as a sales manager of 30 sales people in a large telecommunications company for 15 years. He said that if he rewrote his job description it would be pretty simple: "Almost my entire job is trying to work out how to get sales back on track for my guys. They get stressed, desperate and as a result not very effective at closing sales that they have started. I'm their calm, well-reasoned sounding board. And I only ever really ask the same three questions to get them back on track."
He was kind enough to give me the three questions that he has honed over the years. (I hinted that they might end up in our blog!).
You can use these questions if you're a Manager, but equally you can use them to self-manage your way through each sale you have, especially when you're stuck. I think they are brilliant, and wish I had thought of them 15 years ago!
Here they are:
1. Who are we talking to?
This simple question will help you think more closely about the person you are selling to. Sometimes in a sale you might be talking to the wrong type of person entirely. It happens!
Typically there are 4 types of client contacts, and you might have to deal with each type to ensure that you are a better chance of winning the business. Here they are:
a. Buyers: the people writing the check.
b. Influencers: your internal champion – you probably have a great relationship with this person.
c. Technical assessors: IT or technical people who will know a bit about the subject matter.
d. End users: the customer who actually plays with your product/service.
Particularly with a more complex sale, it's important to try and invite/ include all four. But at the very least, you should have knowledge of the person you are selling to.
2. What problem are we trying to solve?
Asking this simple question can be an absolute game changer in the middle of a sales campaign. If you believe that a sale is always solving some pain, or creating some gain, then you will also believe that you probably need to solve some sort of problem to be successful. Yet many times in a sale we are so focused on our world, that we lose touch with the client's original issue. And of course the original issue/challenge/gain can change over the course of your sale too. Get back in touch with it, or find it out, and get your sale back on track!
3. How can we solve it better than anyone else?
My favourite question of the lot. Are you potentially losing sales because you are a bit "samey" versus your competitors? The way you solve problems is quite often going to be your key differentiator, so treat this question with reverence, and make it count. This one question will be responsible for reviving more sales in your pipeline than you thought possible.
Conducting a sale is all about being in control, and making conscious, creative choices to move it forward with momentum. These three questions will help you to do just that, by giving you visibility of some of the main challenges that regularly occur when trying to close a deal.
For more information on this, and other ways you can improve your sales performance, please contact us on 0207 043 1582 today!
Got a comment?
Catch us on Social Media and join the discussion!
Liked this article?
Subscribe to receive sales insights and tips directly to your inbox.