3 Reasons Why Customers Buy From You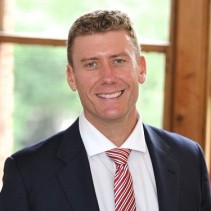 In the past couple of months I have been purchasing a few bits and pieces for Natural Training, and along the way writing down the reasons why I'm buying. If you're in sales, maybe you could think about doing the same. Maybe us humans aren't so different after all, and maybe the same reasons you buy will be the same reasons your customers do.
Here are the top three reasons why, in hindsight, I have bought off various suppliers in the past 60 days:
1. They have transparent pricing and demonstrate value.
For example, while everyone else was quoting me on a project basis for re-doing some of our website, one website developer quoted me the whole price, and told me that any extra hours were charged at £45 and the work won't be invoiced until we are satisfied. So, in summary, a clear reasonable rate that scaled well (I knew costs weren't going to get out of control) with none of the "smoke and mirrors" that accompanied other quotes.
Here's what you can do: When giving a price, talk about service before, during and after they buy off you. Mention that while you're not the cheapest, you are fanatical about results. And if you want any extra services from us, we aren't going to raise prices once we know you are "trapped".
2. They gave me prompt, clear answers to my questions.
During the tendering process for one recent project I sent some further specifications. The suppliers who got back to me promptly, within about 24 hours, automatically selected themselves into the next round. Why? Because they demonstrated that this is how they would act once I was a customer. One guy asked me a few questions back, all relevant, to show that he was thinking more deeply about us. The poor responses would only say something like "no problem", which although reassuring from someone you like and trust, means nothing from someone you don't.
Here's what you can do: When customers have any queries or comments, get back to them instantly, even if just to say when you will properly answer. Give them the thought they deserve. Even if you can just answer "yes", add a bit more detail such as "Yes – we do this all the time. Recently we took a group of 6 scientists through CORE sales skills – it turns out that they had never learned this stuff, and they were so grateful that we had broken down the barriers for them".
3. There was solid customer feedback.
I was able to read how other customers rated them and the feedback they gave. So, so important.
Here's what you can do: Ensure that feedback is up to date on things like your email autosignature. Be great at feeding back to your marketing department examples of great work so they can load it on the website. Consciously read feedback on proposals and adjust accordingly. Great feedback = trust, and trust maketh the sale.
Got a comment?
Catch us on Social Media and join the discussion!
Liked this article?
Subscribe to receive sales insights and tips directly to your inbox.