3 Skills Every Successful Coach Must Possess
For companies to be truly successful and achieve their goals they need their employees to be working at the top of their game.  In developing people's skills and abilities to help them perform better, coaching is a crucial business strategy with undeniable benefits.  This study claims it can improve productivity by 88%.
A Harvard Business Review webinar describes six types of coaching personas: motivator, trainer, evangelist, coach, expert and mentor.  But in addition to these, coaches must also possess a number of key skills to be able to get the very best out of others, such as the below: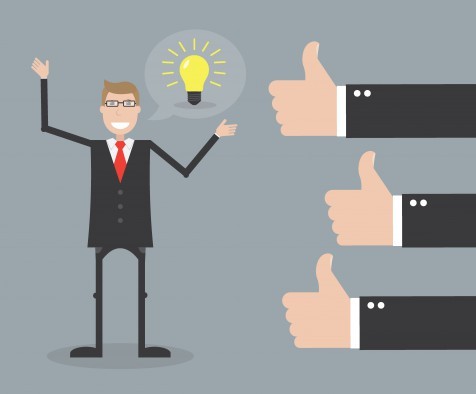 1. Empathy/being a great listener
This is one of the single most important skills.  Employees need to know that a coach wants them to succeed as much as they do.  Coaching is not a monologue.  By not doing all the talking, keeping interruptions to a minimum and letting people open up, coaches are able to fully understand people's goals and help them to come up with the answers.
Reflecting back with accuracy demonstrates that you have taken in everything you have heard. This is active not passive listening and for the other person it can be a truly powerful experience.  What develops naturally out of this listening is empathy, the ability to sense what the other person is going through.  This is important for a business coach because it allows the acceptance of the other person on their own terms, and together they can find the most effective way forward that is going to work.
2. Being inquisitive
Coaching is not about telling employees what to do. It is about helping them to plug into their smarts and natural talents to find solutions and uncover answers themselves.  Asking open-ended questions (such as "how" and "what") is a very effective way to encourage others to do their best.
3. Peerless communication
Coaching involves a lot of discussions and a coach must be able to get their messages over with confidence and ease.  Whether working one-on-one or in a group, they have to clearly articulate goals, standards and expectations.
There are of course many different ways to coach others, and they rely on an extensive complement of skills in addition to those above.  Among the many are goal-setting, reinforcing positive behaviours, seeing different perspectives and being encouraging.
Before I conclude this article, and by way of a funny diversion, watch this short video of how coaching should never ever ever be done.  It is a short clip from The Office with Ricky Gervais, and it's David Brent (clearly a man lacking any form of coaching skills) at his buttock-clenchingly embarrassing worst as he tries to host a coaching session.
Coaching for Greater Success
An expert and skilful coach will ensure that everyone from recent hires to seasoned veterans are all achieving their full potential. A well-coached employee is going to feel energised and more positive about their career and company.  They will enjoy more meaningful working relationships with their colleagues and perform better.  When this happens, you've got business dynamite.
Download our free eBook on the best questions to ask as a coach!
Got a comment?
Catch us on Social Media and join the discussion!
Liked this article?
Subscribe to receive sales insights and tips directly to your inbox.