4 Ways to Completely Wreck Your Career at Your Christmas Party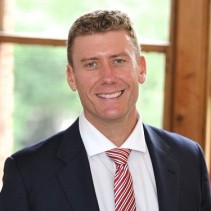 Work Christmas parties seem like such a great idea.
It is a festive treat after a challenging and productive year and a good opportunity for colleagues to relax. However, free flowing alcohol and a chilled out atmosphere can turn the social event into a career killer.
So watch out for these common gaffes that will transform the annual shindig into a visit to HR.
Overindulge: People who drink too much tend to say too much and end up wishing the ground would swallow them up whole.  The party may be an excuse to let your hair down a little, but make no mistake, you will still fall under the scrutiny of your peers. Alcohol separates the tongue from the brain, so rein in on the drinking games, or else you end up telling your boss what you really think.
Pitch the boss: Sure, your brain is full of the best business ideas ever, and you have a guaranteed plan that will turbo charge next quarter's sales figures, but the Christmas party is not the time to make any pitches.  Trying to blindside your boss over a tray of cheese vol-au-vents when you think his or her defences are down is about the dumbest move you can make.  Save your winning proposals for the office and the correct channels.
Ignore technology: You are a few drinks into the evening and have turned into a comedy genius. You have a fantastic idea for a selfie with Dawn from accounts that is going to break the internet.  Quite rightly, you want to capture the moment for posterity and post it on Facebook, Twitter and Instagram.  Don't!  You will never, ever be able to erase the evidence. Camera phones and social media are not a great combination at a Christmas party.  And be wary of how others are using their phones. Technology has a way of catching people in compromising positions.
Fail to show up: Companies throw Christmas parties to reward employees and for colleagues to get to know each other in an informal setting. You may not wish to spend a single second of your downtime with colleagues, but your failure to attend will be noticed. Attendance is a way of signalling that you are committed to the company, its goals and mission.
Christmas parties are meant to be fun and they can be truly wonderful occasions. But do remember they are office parties and not hedonistic get-togethers with your mates. Avoid the gaffes and you will not only have a clear head in the morning, but also a career.
Have fun!!!
Supporting Articles
Got a comment?
Catch us on Social Media and join the discussion!
Liked this article?
Subscribe to receive sales insights and tips directly to your inbox.