The 5 Key Things You Achieved This Year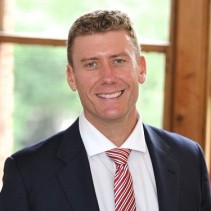 An end of the year self-review of your performance can be one of the best presents you give yourself this Christmas.  Before you get lost in a whirl of tinsel, trimmings and overindulgence, take some time out to look back at the previous 12 months.  December provides a fantastic opportunity to evaluate where you are, where you have been and where you want to go.
Reviewing your performance and planning ahead allows you to get clear in your mind about what you have done well and can replicate.  The process not only brings into sharp focus your skills and strengths, but it also highlights areas that can be improved upon.
It is so easy to get wrapped up in the normal day to day activities, and forget about taking proper stock of your career.  By carving out a few hours during the holidays to give it a thorough MOT, you will lay the foundations for an even better year in 2015.
There's no need to rush your review; you may even need to complete it in several sittings. Here are some suggested questions that will help you to reflect:
Start by looking at what happened during 2014:
– What did I accomplish during the last year?  Which are the five achievements that I am most proud of?  What is so special about them?  What, if anything did I do differently here?
– What new skills did I acquire?
– Which opportunities did I make the most of?
– Which opportunities did I let slip through my fingers? What went wrong? Could I have done anything better?
– Are there any ways I could've been more productive/successful?
The next stage is to devise some action steps for the future:
– What can I replicate and do more of next year? How will I go about it?
– What do I need to help me in the coming months?
Then broaden your questions to focus on your career:
– Am I happy where I am in my career or should I be achieving more?
– What are my strengths and weaknesses?
– How can I maximise my strengths and fix my weaknesses?
– What is the next big step? When should I take it?
Asking questions is one of the most effective ways of analysing your career, but they shouldn't be conducted in a vacuum.  By that, I mean you should be critical in your appraisal of the good and the bad and also see things from your boss's perspective.  This requires herculean efforts in objectivity.  Perhaps you can evaluate yourself against your job description.
How well are you doing compared to what you should be doing?  If you don't already know, find out what the boss expects of you and see how well you have measured up during the past year.
A performance review is for everyone, even you are flying high and feel that you are at the top of your game.  There isn't a single person in business who cannot benefit from some self-analysis.  No matter how much success you are enjoying, we all make mistakes, pick up bad habits and occasionally fail to keep up-to-date with everything that's going on in our respective industries.
An end of year self-questioning process will help you work through challenges, celebrate achievements and plan for even more success in the coming months.
Got a comment?
Catch us on Social Media and join the discussion!
Liked this article?
Subscribe to receive sales insights and tips directly to your inbox.