5 Tools for Channel Account Managers: Part 1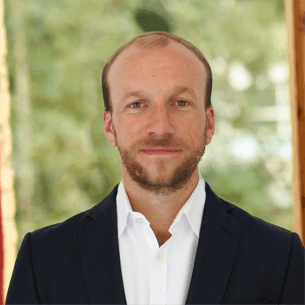 Part 1: Move Beyond the Product.
By Robbie Driver, Sales Enablement Consultant – helping IT businesses to create the perfect sales training solutions.
Being a Channel Account Manager is an incredibly challenging role. Every day you are competing for mind share against other vendors – the heat is on to persuade and engage sales people to sell your solutions to their customers, building new pipeline and driving sales results.
Many CAMs are great at building relationships with their resellers through incentives, being a source of product information and generally an all round nice person. But the most effective CAMs go one step further; to drive sales success and mind share they coach, mentor, enable and motivate partner sales people. They make it easy for channel partners to sell their solution by simplifying the proposition until it is crystal clear, and crucially, they make it easy for partner sales people to hit their number from their services. The very best CAMs become a trusted advisor to sales leaders, understanding their business challenges and demonstrating the value they can add.
The good news is there are tried and tested steps you can to take to achieve this level of effectiveness. In this series, we look at 5 ways a Channel Account Manager can improve their channel relationships and have an impact on the most important metric of their role – sales. Use any one of these strategies by itself and your results will improve, but use all five together and watch your partners dramatically shift the needle on their sales.
In this instalment we will be looking at how to Move Beyond the Product.
Too many Channel Account Managers roll up at the partner site with boxes of doughnuts and a 40-page PowerPoint slide about the inner workings of their technology. If the carbs and sugar don't put everyone to sleep the presentation usually does! Vendors are so close to their product, they have a desire to educate the partner sales team on all the intricacies and it would be wonderful if the sales teams took it all in but:
a) THEY Won't and b) Neither will their clients!
So, stop doing it! Yes, right now, put away that PowerPoint, there is a better way. And no, it's not to double the doughnut order.
The answer is this, quit telling partners about all the features of the product and focus, REALLY focus on the benefits and the Business Outcomes. It's sales 101 but it works. What are the business pains out there in the real world and how can this product make that pain go away? That is the message you need to convey to the sales teams. Salespeople need simple message to help them sell, if you make it too complicated, it goes in the too hard basket and they won't do it. Particularly when they are selling a large diverse product set. Keep it simple, major on the benefits, not the features and hear how quickly those sales start being repeated on the phones.
That all sounds great, I hear you say, but what are the tools I can actually use for this? Here's 3 very practical ideas to get you started immediately:
1) Arm the sales teams with questions they can ask their customers.
Understand that their customers will have business drivers that will affect the types of tech they use. Each purchase solves some sort of business problem so instead of talking about the product, can you arm their team to ask questions about the business?
2) Deliver business insight.
Selling is a busy job, we know that, so do some of the leg work for your partners. Put together a visual notice board of clippings – articles, headlines, blogs, industry press – that talk about some of the broader business issues their customers experience. Give them the language and insight they need to sound authoritative and credible when talking about the business challenges that your products solve.
3) Do the 3 x 3 x 3.
Instead of piling on heaps of product info, give them easy to remember, simple to use tools that they will actually use. For every product have 3 questions, 3 features and 3 benefits – it's way more simple to remember than detailed product specs, and much more useful.
There you have it, 3 actionable steps that you can take today to help you Move Beyond The Product with your channel partners.
One of our core values at Natural Training is 'we activate' –  it's about giving our clients things that make a real difference that they can actually do as soon as they walk out of the training. Get in touch if you'd like to hear more.
Part 2 uncovers how you can Create Stories That Excite.
Part 3 looks at How to Sell Your Value as a Vendor
Part 4 see How To Become A Go-To Person For Your Channel Partners
Part 5 discover How to Become a Great Sales Coach
Got a comment?
Catch us on Social Media and join the discussion!
Liked this article?
Subscribe to receive sales insights and tips directly to your inbox.