5 Tools for Channel Account Managers: Part 4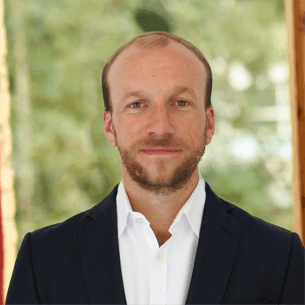 Start by asking yourself this: How do my channel partners see me? As a sales person trying to push our solution, or an advisor who helps them to move their career and business forward?
Part 4: How To Become A Go-To Person For Your Channel Partners
Welcome to part 4 of our 5-part series exploring strategies and tactics for channel account managers to create thriving relationships with their partners, and generate more business by working smarter.
You have a great relationship with your partner clients, you're always welcomed and they enjoy the incentives you bring but what if there was more? What if, you could be more than a relationship builder, someone nice to have around? What if you could add value by becoming a trusted advisor? There are different levels to the art of selling, like any craft. At the bottom level we have glorified order takers, they never question anything, they just pick up the phone and fulfil the customer's request. And at the top level we have highly valued consultants who are paid handsomely for advising their clients on the right products and services to choose from. They are highly valued in business because they help create success FOR the business. They help find and capitalise on opportunities and they find ways to always put more value into their customer's business than they take out.
At this top level you maximise your success right now, and secure it for the future. How? By being a go-to advisor with insights that deliver results. Why does this matter so much in the channel? Because you need to fight to get heard amongst the noise of all the vendors. If you become the knowledgeable go-to partner of choice, you increase your chances of success dramatically. Think about this, a product seller can be easily replaced – and they often are. A true trusted advisor who adds clear, measurable value justifies their place at the table and is very hard to live without.
So how do we reach this top level? What are the steps to becoming a trusted advisor? In his book 'The Trusted Advisor', David Maister which describes the ways in which you can elevate your status from "Seller" to Trusted Advisor and it's well worth reading in full. But so you can get started immediately, here are my favourite 5 tips to help shape your reputation as a trusted advisor.
My Top 5 tips are:
1. Listen to everything! Force yourself to really listen and paraphrase. Clients should be saying something like "Yes, that's exactly what I mean!"
2. Empathise. Truly do it. Whenever you find yourself saying "This guy's an idiot" ask yourself "Why does he believe this? Where's he coming from? I'm intrigued!
3. Give away ideas! Don't sit on them – it's the equivalent of having a big cupboard of presents at home that you never give to anyone. Take 3-5 new ideas into every conversation, even if just fragments of ideas.
4. The problem is rarely what the client said it was at first. Just because the client asks a question doesn't mean it's the right question to answer. Discuss, be thoughtful, and probe beneath the surface issues with great questions.
5. Take a view! Even if "wrong", it stimulates reactions, and crystallises issues. It is useful for our clients to have someone with the guts to take a view. The world is full of people too scared to do this.
Without a doubt you will strengthen your customer relationships if your partners can call on you for help, strategy and advice. If your phone only rings for technical information or discounts, then you've got some work to do. It's time to build your reputation as a trusted advisor.
In our sales training workshops, we run sessions on elevating your relationships and being the go-to person for your clients. This stuff works. We really recommend you put the book on your reading list. Or if you don't have time, get in touch with me and I will send you a list of our favourite 18 tips from the book.
Read part 5:  How to Become a Great Sales Coach
Got a comment?
Catch us on Social Media and join the discussion!
Liked this article?
Subscribe to receive sales insights and tips directly to your inbox.