5 Tools for Channel Account Managers: Part 5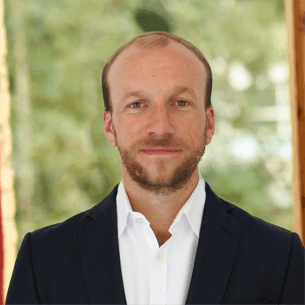 Part 5: How to Become a Great Sales Coach.
Welcome to the fifth and final part in our series showing you how to boost your success as a Channel Account Manager. Here our focus is on how to become a great sales coach.
The trickiest part of channel selling is that you don't have ultimate control over the sales team doing the selling. They work for completely different companies and can sell a multitude of products from different vendors. Your goal is to get them to sell more of your solutions and the goal of their company owners, managers, sales team leaders is to sell the most profitable solutions, irrespective of who made it.
So it stands to reason, the better they are at a) selling and b) selling your stuff, the more successful you will be.
You may not be able to control that, but you can heavily influence it.
In our previous posts we have explored how we can help them get better at selling your solutions, but how do we help them get them better at sales as a whole? The answer is by being a great sales coach. If you can add value by coaching the best out of your partner sales people then their managers will be happy and you will have elevated your own status, and by default the status of your organisation. Now the game starts to become weighted in your favour…
One of the most effective partner account managers we've ever dealt with was a brilliant sales coach. She was able to go in and help her team not just with product or incentives, but with tips and ideas for how to sharpen their sales skills in general. They liked seeing her and selling for her because she used her skills as a coach to contribute to their overall success. She was interested in more than brand-washing salespeople with her products – she wanted them to win in every area. As a result, guess who came to mind when her partner sales people had a deal to construct. She was adding value way beyond the product she represented.
If you have the desire to become a great sales coach, the first thing you have to become is a keen observer of sales excellence. Look out for top salespeople – the ones who stand out and get great results – and watch them closely. What do they say, what questions do they ask, what is their tone and what is their attitude that has got them to the top level? How do they operate in such a high performance manner? Spend some time with the best to see how they tick. Read sales books, watch sales clips on YouTube. The more you observe, the deeper your experience becomes and the more best practice you have available to share with others.
So where do you start? If you are not yet in the habit of coaching your partner sales people it may feel a bit intimidating to know where to begin. So we've made it really easy for you to get going and take your first steps as a coach. Below is a simple sales cycle made up of 6 core sales milestones that you can build your coaching around.
1) Prospect Intelligently
2) Questioning & listening skills
3) Make a strong value proposition
4) Create a winning pitch
5) Get to yes – close the deal
6) Grow the account
Pick one – any one. Select each element of the sales cycle in turn and focus on helping your partner sales people to develop a specific skill in that area. For example, can you coach them to ask better questions, or to sum up their value proposition in less than 30 seconds? Can you help them to close deals? Closing deals is often on salespeople's minds as they can't think of ways to get the customer over the line. I'm not just talking about giving them more closing questions but other ideas that will help them e.g. could you send out one of your technical people to the next meeting?
Too many CAMs get it wrong by telling sales people how they think it should be done and walking away. You're kidding yourself if you think that approach will deliver any long term sustained results. This kind of advice never sticks. A coach is different. A coach is on hand to offer guidance through the process, don't just drop worthless advice and leave. A hands on approach is what is required.
For best results hold their hand on some initial deals – show them how it's done and provide amazing support and coaching so that they can do a similar job themselves in future. Remember to celebrate success to reinforce it with everyone on the team. Share the good feelings of the wins (even if it's just a small step in the right direction at first) and encourage those you coach to freely share publically what they did and why it worked. What you reward you will get more of – and that goes for high-level sales behaviours too.
At Natural we place huge emphasis on coaching support as part of our training programmes. We ensure the learning sticks by being on hand while people try new skills for the first time so their confidence grows and they know how to continually improve and replicate the success in the future. For this reason one of our stand-out training formats is called Natural Live! – a fast paced, results oriented mix of short, sharp classroom training and live calling sessions on the phone where participants put into practice what they have learned while receiving real-time 1-1 coaching from seasoned sales trainers.
Through our experience training literally thousands of sales people, we have found that sales people love the feeling of success they get from trying out new skills with a coach there to support them – skills that they would not have attempted if they had been left to their own devices. So get involved in their success, let them know you are there to help them win, roll up your sleeves and get stuck in.
By now I hope you are thoroughly convinced of the power of coaching as a tool to fast-track your success by fast-tracking the success of your channel. So get coaching! If they get better, you get better, and it's as simple as that.
If you would like to know more about Natural Live or any of the sales training we offer specifically for channel sales teams, channel account managers and partners then please give me a call on 0207 043 1582 or contact us below, we'd love to hear from you.
If you have enjoyed this article and want to catch up on the rest of this series of articles, you can find them here:
Part 1 – Move Beyond the Product
Part 3 – Sell your Value as a Vendor
Part 4 – Establishing your reputation as a Trusted Advisor
Got a comment?
Catch us on Social Media and join the discussion!
Liked this article?
Subscribe to receive sales insights and tips directly to your inbox.