5 Ways to Showcase Your Natural Brilliance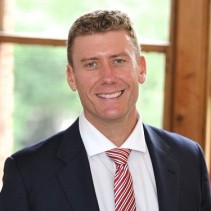 The age old question — are top salespersons naturally born with a selling gene or can selling be taught — gives rise to a new conundrum. Should you change your selling style to accommodate your prospect's style or should you stay true to your natural abilities and stay the course with your own natural selling style?
The answer is … it depends.
If your prospect is a no-nonsense, let's get this done as quickly as possible, type of individual, you definitely want to take that into consideration. You wouldn't spend too much time on chatting him up. But that doesn't mean that you change your natural selling style. If you like to ask questions and brainstorm with your prospect on the best way to solve his or her problems, stick with what makes you comfortable and has always worked for you.
Just bear in mind your prospect's personality type and make adjustments accordingly. In the previous example with our no-nonsense prospect, you would continue to ask questions, but the questions need to be singularly targeted and to-the-point, with absolutely no fluff.
The following five tips will help you navigate the selling environment and let your innate brilliance shine, whatever selling situation you find yourself in:
1. Always be yourself. Constantin Stanislavski, the great acting teacher, said, "The art of acting is being yourself in front of strangers." There is no salesperson persona you need to master. Prospects and clients can smell a phony salesperson image a mile away. You, being yourself, are the best salesperson you can possibly represent. Also, being yourself will give you a boost of confidence in knowing that who you are is enough to close a sale.
2. Build a strong foundation. You need a list of valid and pertinent questions to ask your prospects to get to their core buying emotions. Whatever your personal selling style is, asking intelligent questions is the only way you're going to find out how your product or service can best meet the needs of a prospect.
3. Change your mindset. Realise that you're not there to sell something. You're there to find out how you can help this prospect or customer solve a problem they're having. Your natural personality is key to try to help your new found "friend" solve his or her problems. Think about your closest friend who has an issue. How would you go about helping him or her get resolution?
4.  Sincerity. A lack of sincerity can close down any prospect quickly. Whatever your natural selling style is, show the sincerity of what you believe in.  And remember the fundamentals of tone, voice, and body language. If you're leaned back in your chair with your arms crossed, you're not going to exude sincerity when you explain how your product or service can help your prospect's problems.
5. Continue to grow. No one can grow in a stagnant situation. You need to continuously study new techniques and tips that will complement your talents and natural selling style. Always read, study, and learn from others to take your natural style to the next level. When you're comfortable in your own talents and style of selling and have an arsenal of tips and techniques that support your style, you will shine.
Gallup recently published an article in its Business Journal that stated, "When sales reps develop a talent-based approach, they significantly increase their percentages of engaged customers."
Learn to exploit your own natural selling style and your innate talents, and you can be well on your way to achieving success. And don't fall into the naturally born salesperson myth. You can be an excellent salesperson. The choice is yours.
If you'd like to take your natural sales skills to the next level, Natural Training offers a variety of solutions to help you identify the tips and techniques that will work best with your natural skill-set. Click here to see what some of our customers are saying about their experience with Natural Training. Or better yet, call one of our experts today to learn how we can help you master your own selling style to explode your sales quota.
This month we are offering a FREE copy of our latest Interview on 'Natural Style in Business', where we share tips on how to maintain your Natural Style in the workplace. E-mail us now for your free copy!
Got a comment?
Catch us on Social Media and join the discussion!
Liked this article?
Subscribe to receive sales insights and tips directly to your inbox.