Do you want to work with inspiring people and some of the world's biggest brands?
Do you want to learn the secrets of how Natural Training engages salespeople, creates lasting behavioural change and delivers 22:1 ROI to our clients?
Would you like to receive a regular stream of training assignments in the UK, with opportunities to work abroad?
Natural Coach Sara Barker on why she loves Natural Training
Prestigious clients
At Natural, we're all about sales training, with a particular focus on the technology sector. We work with well established brands plus some bright new start ups, including Oracle, Data Dimension, Pure Storage, Softcat and Splunk. Technology is a fast-moving sector, so the work is always exciting, interesting and varied.
Award winning programmes
Our award-winning programmes provide end-to-end training throughout the career of a salesperson, from Apprentices to Sales Directors.
The secret of our success is we keep things simple. Selling is hard enough, so we make it easier for sales people to connect, influence and win.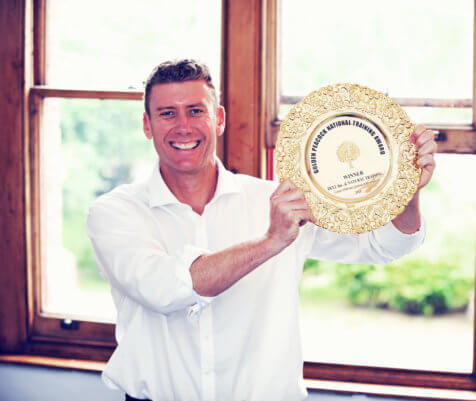 Building on the natural talent
Naturally, we pay competitive rates, but there's far more to working with Natural than just the money. Our trainers love the Natural culture. We're all about building authentic selling behaviours, which means we spend extra time to understand the culture of the company, rhythm of the team natural style of the individual. This means you can be confident that you are going to have a real impact with our workshops and blended learning programmes.
Beyond 'best practise'
We take a unique approach to training, going beyond "best practice" to find innovative, leading-edge ways to make salespeople more successful. We deliver on the 70:20:10 approach to learning, ensuring the perfect blend for each of our customers. You'll be working with the most up-to-date sales techniques and freshest programme design in the UK today.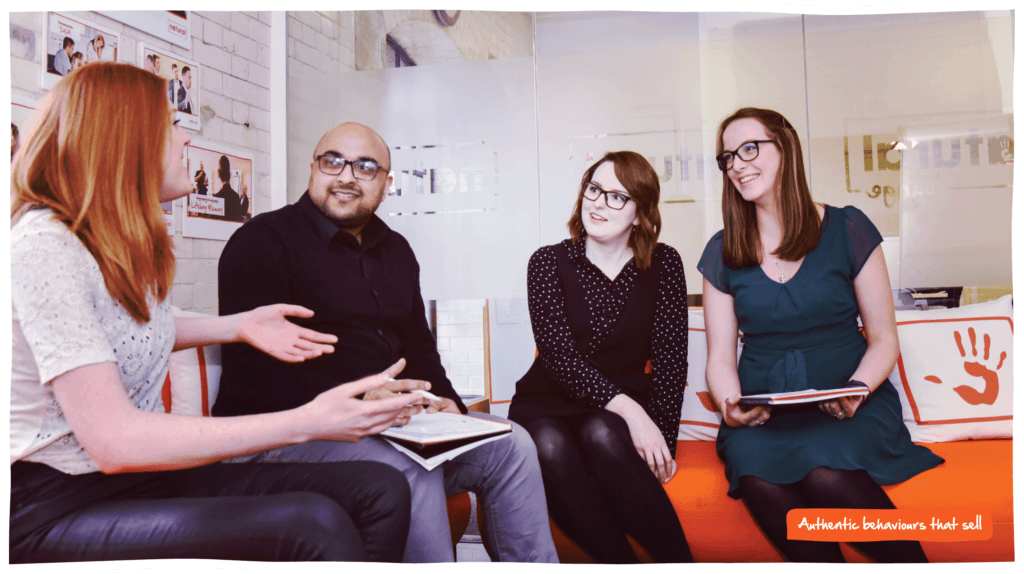 Highly professional support team
You will receive unparalleled support from a dedicated back-office Client Services team. No more booking your own travel and hotels, or struggling to the venue with armfuls of handouts. All that is taken care of for you.
Always welcome at our cool office
Any time you're in the area, you'll be made very welcome at the Natural Habitat, our open plan office in the trendy East End of London. You can hotdesk as much as you like, and join us for free breakfast, a big pot of stew on Tuesdays, chilled out tunes playing throughout the day and free drinks and healthy snacks.
What we're looking for
If you have training experience, that's a big advantage, but it's not essential. Some of our best trainers have been plucked straight from the world of business. An interest in technology, or some experience of selling in and around the sector would be great. What's more important is that you bear the scars of sales success: you've worked to a sales quota, or managed people who do, especially in an inside sales environment. We can train you to train, but we can't give you the war stories that come from working in sales. This will give you genuine authenticity. We're also interested if you can point to a solid track record of producing measurable ROI through training sales teams.
Also important is that you have an open mind, and a thirst for feedback and development. We'll give you ongoing training and development to excel in your role, and help you build your portfolio with feedback on your results in terms of measurable ROI. We closely track the results of all our programmes, so you will know with absolute certainty that the work you've done has made a difference.
You'll also need high energy and strong stamina, the ability to captivate and hold the room and the resilience to carry the day whatever happens.
Ideally, you won't depend on Natural as your only source of income, but you'll be available for 4-6 training days each month.
The first step is to send us your CV, plus a short video explaining why you think you'd be a good fit for Natural and what you've got to offer. The video doesn't need to be fancy, just record it on your phone and upload it to YouTube or Vimeo, and email it to us with your CV. Please note that we will only consider applications that include a video link.
Next, we'll invite you to come to an Open Day and show us a short piece of training. Next dates are 27th Feb, 6th Mar or 13th Mar. If we like each other we'll invite you to a 2-day Bootcamp on either 19th & 20th Mar or 26th & 27th, at no cost to you apart from your expenses, to introduce you to our content and training techniques.
After that, if we all agree you're a Natural, we'll offer you the sort of training work we think you'll love to do and be really good at. We specialise in inside sales training, but we also train field salespeople and sales apprentices too, so there's something for everyone at Natural.
If this advert fills you with excitement and curiosity, we'd love to hear from you.
Email us your CV and video link now: recruitment@naturaltraining.com