Are You the Leader You Need to Be?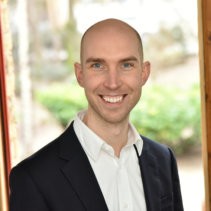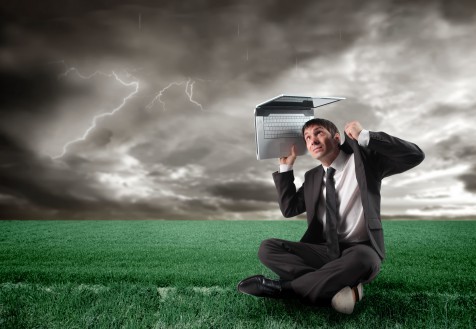 It's somewhat counter intuitive, but the best sales reps don't always make the best sales managers. You'd naturally think that someone who is at the top of their game in sales would make a great leader, but the skills set for succeeding at the sales process and for leading a sales force are two different animals to master.
"77% of the time, managers make mistakes promoting sales reps into sales management."

– Drew Stevens PhD, Business Development Consultant and Author of "Split Second Selling"
Don't let this happen to you. Here are some tips on managing the transition from sales to management that will smooth your path…
– Leverage your natural style, but manage for different selling styles
Do you always have the clarity and ability to see the big picture in business trends and practices? Or do you work harder and spend more time at the game than others? Whatever your personal style of achieving goals, leverage those strengths and use them to your advantage.
But when you manage others, you need to take time to understand different selling styles. Each person has a unique, natural style of selling that works best for him or her. If you don't help your sales force live into their own styles, you've created a team of automatons that are just going through the motions. You won't achieve the stellar results you know you can until you help your staff reach their full, natural potential.
– Practise humility
If you were used to being top dog in sales as a rep, you might find your position as manager a little humbling. Because, frankly, it's not about you. It's about your sales force and what they need to succeed. Great leaders follow the 80/20 rule: they listen 80% of the time and talk 20% of the time. When you actively listen, you focus attention on what your staff needs and you learn to give credit and recognition when and where it's due.
Characteristics to cultivate when practising humility are:
Always promote team spirit.
Learn to turn chaos into harmony.
Become motivated by "we" instead of "me."
– Use your influence internally
As a Sales Rep, you've used influence with clients and prospects to make sales. As a Manager, however, you need to use your influence internally and across all departments in order to help your team achieve their goals. This might mean you need to figure out how to make other departments want to help you, like marketing, accounting, customer service, even engineering.
You need to relate well with those in adjacent departments if you want your sales agenda to move forward. Cultivate assertiveness in two areas:
Be willing to be innovative, to push the envelope to get your team what it needs.
Don't ever settle for the status quo. Have a backbone so others don't run over you.
– Exploit the need for continual training
No sales force can exceed goals by living in a vacuum. Part of your responsibilities as a leader is to make sure that you force continues to grow and expand upon their natural abilities. Think beyond what it means just to bring in new, talented salespeople. How can you develop the existing sales force to make superstars out of each one? Sales training should a regular activity for the team.
Make sure your team is designed to learn something new every day or at least every week. Don't immediately step in and take over when a someone makes a mistake. As a leader, you should help your team learn from mistakes and teach them how to get through it with a greater understanding of the sales process.
It's not just you anymore
A great leader is a coach who helps his individual salespeople crush their numbers each and every quarter. You're responsible for guiding a team of individuals with very diverse selling styles and experience levels to become the best they can be. Be humble. Be innovative. And teach.
Natural Training can help you nail your leadership style. We also create customised training programs that are centered around your individual staff member's natural selling style to help you explode your sales figures time after time.
Got a comment?
Catch us on Social Media and join the discussion!
Liked this article?
Subscribe to receive sales insights and tips directly to your inbox.