8 Ways to Make Your LinkedIn Invitations Memorable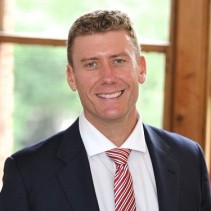 Be different with your invitation. Be creative with your first approach.
I'd like to add you to my professional network on LinkedIn:  BORING!
The standard approach to new contacts on LinkedIn is a bit like a shop assistant asking "Can I help you?"  It's dull, default language that shows a lack of personalised care.
As a result we tend to ignore those approaches which is why your LinkedIn invitations might be falling on deaf ears.
Whereas we know that naturally, we humans enjoy a bit of variety – we like to break from the norm, and know that you care!  Before our Top 8 new approaches, here are some guidelines:
Less is more
Go for the niche, the thin edge.  One product or idea, not lots of them.
Ask for feedback or advice
Show something in common
Ask a question
Show genuine enthusiasm
If you would like some more creative ideas, try out a few of the 7 below.  However, as we always say at Natural, make them yours!  Add your own personality and style to ensure that your contacts just know it's from you, and no-one else.
Here are a few options:
1.  A splash of humour
Dear Daphne,
I'd like to add you to my professional network on LinkedIn.  I say 'professional', but there are a few unprofessional ones that have snuck into my network somehow.  Not that you're one of them.  You're very professional.
Kind regards,
Joe
Professional
…
2.  A pick of the brains
Hi Nigel,
We have a few contacts in common, and I'm dead keen to understand your point of view about a new part of the business we are opening.  Can I pick your brains for 5 minutes please?
Oh – and I 'd like to connect with you on LinkedIn.
Kind regards,
Joe
…
3.  Common Ground #1
Dear Bob,
I see that you are also interested in XXXX matters.  I would love to connect with you.
Kind regards,
Joe
…
4.   Common Ground #2
Dear James,
I see that you are a member of the XXX Group.  I am part of this group and would like to share a couple of ideas with you.  Could we connect, please?
Kind regards,
Joe
…
5.  Common Ground #3
Dear Kelly,
I've enjoyed reading your comments on the GROUP NAME feed.  I think we share some common thinking.  It would be great to connect with you!
Kind regards,
Joe
… 
6.  Friendly Neighbour
Dear Noreen,
I've just moved to London from Manchester and I'm working not far away from you in Shoreditch.  Could I buy you a coffee and pick your brains about the local area and your business please?  I'm keen to get more involved with [industry type].
Are you free next Tuesday at 11am?
Kind regards,
Joe
…..
7.  Market Research
Dear Lynne,
We have recently launched a new part of our business around high impact sales enablement videos – such as these for Oracle:  http://www.naturaltraining.com/video-training
Could you please take a quick peek and let me know if you think we are on the right track?
Kind regards,
Joe
 …
8.  The Balanced Consultation
Dear Barry,
Thanks for connecting with me.  Could I please ask your advice on something, as you are in digital and sales, both passions of mine.
A more mobile workforce like yours brings with it challenges, such as how to train them!  To fix this, we have created a Webinar training idea which you can see here:  http://www.naturaltraining.com/thinkfresh/
Question for you:  Do you have similar training challenges with your team, and if so could you see how a remote learning solution like this might work for you?
Kind regards,
Joe
We hope you find the above useful! Don't forget to like our LinkedIn Company page
Got a comment?
Catch us on Social Media and join the discussion!
Liked this article?
Subscribe to receive sales insights and tips directly to your inbox.