Beware of Big Client Syndrome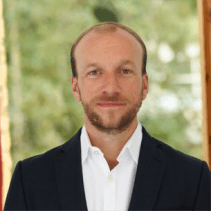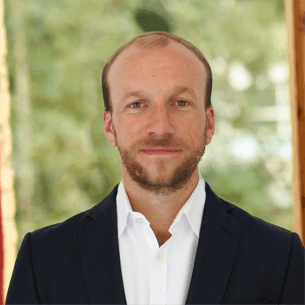 Let's say you are a fast growing business enjoying a growth spurt right at this very moment.  You have won a handful of big clients and the money is rolling in.  Congratulations!  However, don't let this moment of success lull you into a false sense of security.
If you decide to only service these clients and to stop searching for new business, you could be sowing the seeds of your own downfall.
One of the biggest mistakes that entrepreneurs and small businesses make is to stop looking for new business once they have won a couple of massive accounts.
No Guarantees
You may well feel secure, because these customers are bringing in the lion's share of your income, but you are putting yourself in a precarious position.  There are no guarantees that your relationship with them is permanent.  Plus, you spend all your time with these clients, and may start making silly concessions just to keep their business.  Suddenly, for any number of reasons these customers go away.  Projects get cancelled, firms go bust, clients find new solutions from competitors or they no longer have a need for your products and services.  Then what do you do?
Starting a search for new clients at this juncture may already be too late.  Scrabbling for business when you are in a tight spot is not a particularly solid foundation for growth.
Keep up the Search
The key is to continually look for new clients and to never stop promoting and marketing your offerings.  You may sell the very best widgets in the world and be an expert in your field, but if nobody knows about you and your products and services, you are fighting a losing battle.  Rarely, if ever will someone knock on your door out of the blue and say: "I want to be your customer".
Market and generate leads every single day
There are many ways of doing this of course, such as social media, speaking engagements, networking, traditional paid advertising, email campaigns and referrals.  You mustn't stop spreading the word, because the moment you do is when you become vulnerable.
While you are servicing your big accounts you must continue with all your strategies to find new customers.  These may include attending meetings and seminars that your prospects might attend, cold calling, following up on online and real world leads and giving sales presentations.
Maintain a Focus on Growth
Your big customers may ensure that you reach your monthly targets, but your aim shouldn't only be about maintaining the base level.  In addition to providing your existing customers with high levels of service, there also needs to be a focus on growth.  Don't let business development fall off a cliff.
It is about maximising opportunity and time, getting yourself out there and not leaving your options limited.  The best chance of success comes from diversity, namely having a spread of accounts, networks and opportunities.
New clients are the lifeblood of many businesses and without them, you could soon be out of business.
For more information on the above, or to find out how Natural Training can help you balance new and current business, give me a call,
Related Articles
The Opportunities Right Under Your Nose
Be The Buyer When You Sell
Got a comment?
Catch us on Social Media and join the discussion!
Liked this article?
Subscribe to receive sales insights and tips directly to your inbox.