How to Sell Apples to Prisoners
Supplying fresh food to prisons seems pretty simple.  Make sure it's fresh and delivered on time, and we're golden, right?  Wrong.
You see, prisoners have a bit of time on their hands, and as such are prone to riot over what seems like a trivial matter.  Such as the size of apples.  Why did you get a bigger apple than me?  What's so special about you?  Boom!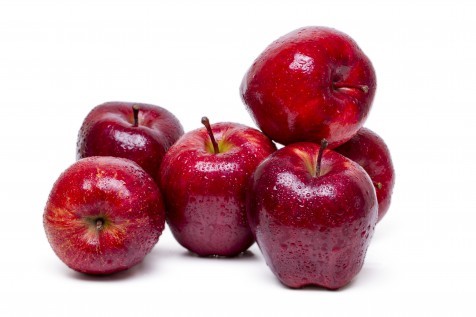 So, one of our clients who supplies fresh food to prisons makes sure their apples are the same size, to avoid fighting between inmates.  They don't have do this, nor do they charge for it, but it's a stellar example of how they differentiate in the market place and avoid their business being taken away by a competitor.  They have therefore effectively branded themselves as the 'less riot food company', which helps add value and guard their customer relationship.
The point is, if you search hard enough, you can find customer value in the most unlikely of places.  In previous articles from our blog we have shown you how value means different things to different people.  One buyer might be motivated by price, another by delivery, or a third by the exact size of apples!
There are lots of terrific ways you can add value to your offerings, such as being highly responsive to customer requests, bundling and packaging, having frequent buyer programmes, guaranteeing faster delivery times and providing higher levels of services.
If you are doing any or all of these, that's great, but your competitors may also be doing exactly the same things. 
Are there ways you can really set yourself apart from the rest of the pack by adding some kind of value that nobody else is doing?
Free 45 Minute Value Consultation
To help your creative cogs get up to optimum speed, here are some inspirational examples of companies who have come up with some really good value:
– Big Shoulders Coffee, a Chicago-based coffee house near Chicago's El train stop installed an in-store monitor with an updated schedule of when trains and buses arrive.  It is a fantastic value added service to help thirsty customers get to where they're going on time.
– Virgin Atlantic created a highly amusing animated film that takes its passengers through the standard aircraft safety procedures.  Richard Branson's company has turned what on many airlines is a boring and often ignored safety demonstration, into a 5-minute movie that's based on a number of cinema classics.
– John Lewis' website is not only highly user-friendly, it also has lots of valuable free information for customers.  There are buying guides for different products with plenty of advice and guidance as well as articles and videos.
– Spotify, the music streaming service created personalised playlists for its customers as a way of thanking them.
– GymIT, a US-based chain of gymnasiums recognises that one of the biggest fears of gym users is getting locked into a membership contract that they can't get out of.  So it has a cancel anytime agreement with all its clients, something that is of great value to them and that instils confidence in the company.  And GymIT has generated an amusing slogan to highlight this policy, which is displayed on the front page of its website.  It reads: "Cancel anytime without pretending you've moved".
So, what can you do to add incredible value?
Put your thinking cap on and be bold and creative to come up with new ways of being indispensable to your clients, and in so doing, win ever more business.
At Natural Training, our sales training can help you create value. For a free 45 minute consultation on selling value, click on the button below and we will give you a call…
Free 45 Minute Value Consultation
More resources to help you:
10 Transformational Truths to Take Your Sales From Good to Brilliant
What Your Prospects REALLY Think Of You…
Listen to what our customers have to say…
https://youtube.com/watch?v=aPmLmJW9_lkframeborder%3D0allowfullscreen
Got a comment?
Catch us on Social Media and join the discussion!
Liked this article?
Subscribe to receive sales insights and tips directly to your inbox.