Elevator Pitches Gone Wrong
An elevator pitch defines what your company does. It's so useful, because it helps you at networking events, conferences, meetings to position yourself as something different to your competitors. Yet we often find that elevator pitches can be so generic and so vague that they have very little meaning.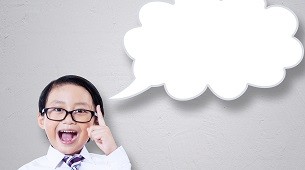 This happens because they get passed around an organisation – every department contributes and eventually you're left with something so ambiguous that you sometimes can't tell the difference between your elevator pitch and someone else's.
Take this one for example:
The [company name] team are specialists in their respective fields and collaborate constantly to deliver an integrated service in accordance with our clients' requirements.
Founded by [name] in [year], the business has grown through hard work, client recognition and recommendation. We have been advising many of our clients for over 30 years, partnerships we are very proud of.
We've blocked out the company name, but even with the company you have very little idea about what this company actually does. (We've taken this from their actual website!)
Let's not underestimate the power of persuasive communication. We're in the twitter generation. 140 characters. Let's make sure that every time we pitch we use that opportunity in 2 or 3 lines to create some sort of differentiation in our customer's mind.
That's what a good elevator pitch is.
For more tips on creating an outstanding elevator pitch, visit our blog regularly or call me to ask about sales training for your team.
Got a comment?
Catch us on Social Media and join the discussion!
Liked this article?
Subscribe to receive sales insights and tips directly to your inbox.