Stop Wasting Your Time on Non-Sales Activities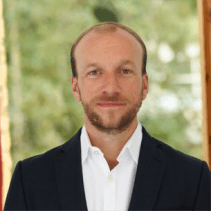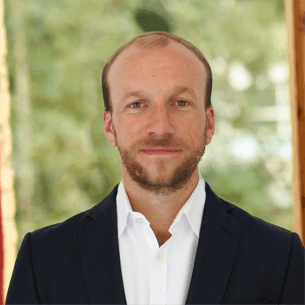 Being a great salesperson is not only about what you do and how well you do it, but also about what you do not do. And what you should not be doing is tying down your time with unimportant activities that do nothing to help you achieve your goal of generating more business to drive revenue growth.
Sales enablement tools, strategy and structures are pointless if too much of your time is taken up by non-sales related activities. 
Salespeople spend an average of 7.6 hours per week in a 40-hour work week on administrative tasks and most spend more than 50 full days away from making sales per year.  That's according to figures released by computer software company DOMO.  Just imagine how many opportunities are being missed in this time.
In fact, the picture may be even worse than this.  According to The Social Economy a report by the McKinsey Global Institute (MGI), salespeople only spend 39% of their time on role-specific activities.  MGI says the study's source data encompasses all "interaction workers", which it defines as managers, professionals and consultative salespeople.
Time is a finite resource and one of your most precious assets, and you cannot just pluck more selling hours out of thin air. You must stop wasting your time on things that don't generate revenue, profits and commissions for you and your company.

Make 2016 the year you stop attending meetings and conferences you don't need to be on or completing administrative and operational tasks that others could take care of.
Here's how:
1. Master the discipline of time management
Get into the habit of planning your work days and prioritise the sales activities that you must do each day to build your pipeline, such as cold calls and setting up client meetings.  Stop needlessly checking emails and other busybody activities that get you nowhere.  Allocate a specific time window for answering emails instead of the time-draining practice of checking your inbox throughout the day. Top Strategies for the Time-Pressed Salesperson.
2. Let someone else manage the small details
You have so many more important things to do than to get bogged down in doing admin work that isn't going to help you generate revenue. Outsource low-return tasks to a virtual assistant or convince your boss of the need to hire a secretary or a PA.
3. Be purpose orientated not task orientated
What does success look like to you? Do your activities support your goals?  You have, or should have a clear vision of what you want to achieve.  Therefore, ensure that most of the activities that you perform have an impact on your success, a genuine ROI for you.
4. Learn to say 'no'
This is not a call to arms to be a jerk in the workplace.  But to stay ahead of the game you have to decline meetings and activities that get you nowhere.  Sure, this can be difficult.  Most of us like to feel we're team players and don't want to hurt anyone's feelings.  But the best way that you as a salesperson can help the team, your company is to bring in more clients and to do more business with existing ones.
Start Changing Today
Albert Einstein once defined insanity as: "doing the same thing over and over again and expecting different results".  Now, I am not questioning your marbles, but proactive instincts must not be diluted by over complicated tasks and energy spent on non-sales related activity. If you don't change your habits you will find it extremely difficult to generate better results.  To achieve your sales goals you have to ruthlessly protect your time to allow you to be more productive out in the field.
Get in touch to talk about the Natural Training Sales Enablement Locker and how it can help your team.
Got a comment?
Catch us on Social Media and join the discussion!
Liked this article?
Subscribe to receive sales insights and tips directly to your inbox.