5 Ways Channel Account Managers Can Impact Sales
In this article, we will look at 5 ways Channel Account Managers (CAMs) can impact sales & improve their channel relationships.
The role of a Channel Account Manager is incredibly challenging. You must compete for mind share against other vendors every day, persuading and engaging salespeople to sell your solutions to customers, building new pipelines, and driving sales results.
While many CAMs build relationships with resellers through incentives and being a source of product information, the most effective CAMs go one step further. They coach, mentor, enable, and motivate partner salespeople to drive sales success. They simplify the proposition until it is crystal clear, making it easy for channel partners to sell their solution, and crucially, making it easy for partner salespeople to hit their numbers from their services. The very best CAMs become trusted advisors to sales leaders, understanding their business challenges and demonstrating the value they can add.
Fortunately, there are tried and tested steps that Channel Account Managers can take to achieve this level of effectiveness. Use any one of these strategies by itself and your results will improve, but use all five together and watch your partners dramatically shift the needle on their sales.
1.  Move beyond the product
Instead of rolling up at the partner site with a 40-page PowerPoint slide about the inner workings of their technology, focus on the benefits and business outcomes of your product.
Quit talking about all the features of the product and focus, REALLY focus on the pains of the real world and how the product can solve them. Salespeople need a simple message to help them sell, and if you make it too complicated, it goes in the too-hard basket, and they won't do it. Major on the benefits, not the features, and hear how quickly those sales start being repeated on the phones.
That all sounds great, I hear you say, but what are the tools I can actually use for this? Here's 3 very practical ideas to get you started immediately:
1)  Arm the sales teams with questions they can ask their customers
Understand that their customers will have business drivers that will affect the types of tech they use. Each purchase solves some sort of business problem. so instead of talking about the product, can you arm their team to ask questions about the business?
2)  Deliver business insight
Selling is a busy job, we know that, so do some of the leg work for your partners. Put together a visual notice board of clippings – articles, headlines, blogs, industry press – that talk about some of the broader business issues their customers experience. Give them the language and insight they need to sound authoritative and credible when talking about the business challenges that your products solve.
3)  Do the 3 x 3 x 3
Instead of piling on heaps of product info, give them easy to remember, simple to use tools that they will actually use. For every product have 3 questions, 3 features and 3 benefits – it's way more simple to remember than detailed product specs, and much more useful.
2.  Create stories that excite
Stories are powerful tools for spreading ideas quickly, which is why creating exciting business stories about your technology can help it gain traction.
To create such stories, consider using real-life experiences of customers, such as how they overcame business pain with your product or the impact it had on their lives and businesses. You can also record videos of happy customers or use a simple case study structure to present success stories.
Finally, create a story bank with 6-10 stories that highlight the benefits of your technology and share them with your partners on visits or through flashcards, incentivising them to memorise and retell the stories accurately.
3.  Sell your value as a vendor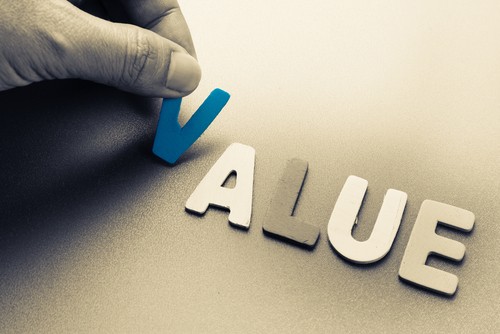 Effective communication of your value as a vendor is crucial to building a strong relationship with your channel partners. This relationship should be built on trust, which comes from them knowing and believing in the value you can bring to their business and customers. With many other vendors vying for their attention, it's essential to clearly articulate your unique value proposition.
Start by identifying 6-10 points of value that you can offer and assess whether they truly differentiate you from your competitors. Then, ask your channel partners about their needs and what they look for in a vendor. Tailor your approach to their preferences and consistently deliver on your promises to position yourself as their most valuable partner.
Ultimately, your goal is to make it clear that partnering with you makes it easier for them to hit their targets compared to other vendors.
4. Become A Go-To Person For Your Channel Partners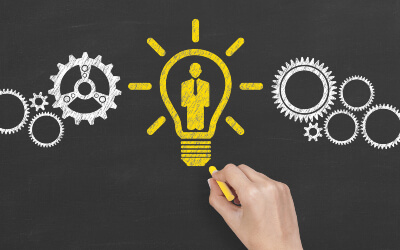 Want to be more than just a relationship builder for your channel partners? Become a trusted advisor who adds value and delivers results. They are highly valued in business because they help create success FOR the business..
This means listening closely, empathising, giving away ideas and probing deeper. Don't be afraid to take a view, even if wrong! it stimulates reactions, and crystallises issues.
Without a doubt you will strengthen your customer relationships if your partners can call on you for help, strategy and advice. If your phone only rings for technical information or discounts, then you've got some work to do. It's time to build your reputation as a trusted advisor.
5.   Become a great sales coach
The trickiest part of channel selling is that you don't have ultimate control over the sales team doing the selling. They work for completely different companies and can sell a multitude of products from different vendors. Your goal is to get them to sell more of your solutions and the goal of their company is to sell the most profitable solutions, irrespective of who made it.
So it stands to reason, the better they are at a) selling and b) selling your stuff, the more successful you will be.
You may not be able to control that, but you can heavily influence it.
If you have the desire to become a great sales coach, the first thing you have to become is a keen observer of sales excellence. Look out for top salespeople, the ones who stand out and get great results – and watch them closely. What do they say, what questions do they ask, what is their tone and what is their attitude that has got them to the top level?  Spend some time with the best to see how they tick. Read sales books, watch sales clips on YouTube. The more you observe, the deeper your experience becomes and the more best practice you have available to share with others.
Too many CAMs get it wrong by telling sales people how they think it should be done and walking away. A coach is different. A coach is on hand to offer guidance through the process, don't just drop advice and leave. A hands on approach is what is required.
At Natural, we have years of experience helping Technology Vendors increase their sales. Check out out Technology Sales Training offerings, we'd love to help you increase your channel sales.
Got a comment?
Catch us on Social Media and join the discussion!