Pitching to Win
At some point in your career, you're going to have to pitch something. It might be as simple as pitching yourself for a job opening, or as complex as pitching a multi-million pound opportunity to investors.
Either way, you're going to need to know how to pitch to win customers and deals.
Sir Richard Branson, founder of the Virgin Group, put it quite succinctly. "You can create a business, choose a name, but unless people know about it you're not going to sell any products."
So, how do you craft a winning pitch?
The following tips will help you construct a pitch that is perfect for any occasion:
1. Know your business, product, or service
You can't speak eloquently about something unless you understand it completely and are passionate about it. Passion and knowledge combine to make any presentation shine.
2. Know your audience
The key to turning a pitch into a sale is to know your audience intimately. If you know what your audience worries about, fears, or desires, you will know how to reach them emotionally and motivate them towards action.
3. Keep it simple
It might be tempting to use acronyms or shop talk to try to get your point across, but resist the urge. Instead use simple, conversational language to communicate your best ideas. If you can explain the concept to a teenager in such a manner that they get the big idea completely, you've done your job.
4. PowerPoint effectively, if at all
PowerPoint presentations can get bogged down with too much information, making it easier just to read the slides to your audience. Big mistake. Use bullet points to highlight key ideas that you can expand upon in your presentation. And don't ever read your slides, instead make eye contact with everyone in the room.
5. Leave them with something memorable
You could use a success story from a previous client, a memorable quote, or even "If you only take away one thing from this presentation . . ." Whatever you decide on, make sure it encapsulates your big idea.
6. Give them a digital or print version of your presentation
This is an important step. They will need something to refer to when they're considering their options. You want to make sure that you've provided them with something other than just their memory.
7. Practise, rinse, repeat
It's true. Practice makes perfect. Make sure you practice before an impartial audience who is willing to let you know where your pitch is weak and where it is strong.
Nail these seven steps, and you can be assured that you'll present any client with a sound, compelling pitch.
If your sales force could use a boost in their pitching skills, our Presentation Skills programme can be tailored for sales pitches and will get the results you need. We have very clear, proven methods to help organise, prepare, structure, and practise your next pitch so that it showcases your message, your company and your team to great effect. Contact us to learn more, or check out The Winning Pitch FREE RESOURCE for a few instant tips.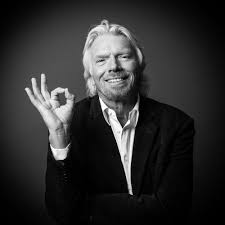 Got a comment?
Catch us on Social Media and join the discussion!