Buy cheap, buy twice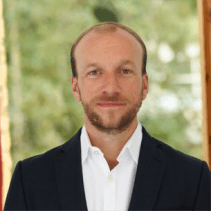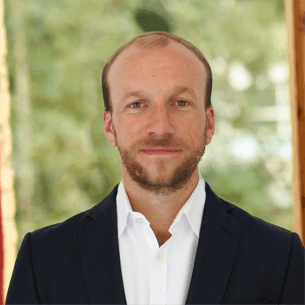 As  I hurtled through space, one thought kept crossing my mind – every part of this rocket was supplied by the lowest bidder – John Glenn
Buying cheap has is advantages. One of them is gloating – we can't wait to tell our friends about our bargain!
The downside to cheap, is of course the feeling of dread that John Glenn had when hurtling through space – "what if it falls apart?"
Of course, quality is magnified a bit when you look out the window and earth is the size of a basketball.  But the message is constant for us all:  paying more is about peace of mind.  It's the solid feel of a door closing on a BMW.  It's the feeling that your child is in great hands at daycare.  It's the sense that when you have a problem with the software, there is a real person to talk to on the phone.
Almost all of the customers who come to Natural Training have unfortunately experienced some terrible training in the past.
Terrible in  our industry means that:
a.   The training hasn't worked – people still feel and act the same at the end, as they did before the training
b.  The training works for a day or two, and then stops as people go back to their "default" behaviour.
c.  The trainer doesn't relate to the room at all.  On one occasion a client told me that a previous trainer had lost the room in the first 15 minutes, via a long story about him meeting Sylvester Stallone.  It's surprisingly easy to lose a room – that's why the trainer is so important.
d.  The training is so bad that the delegates never want to get training again.  Once the reputation of training is sullied in that manner, and people are damaged by THE WHOLE CONCEPT OF CORPORATE LEARNING, then it can take many years to restore training's reputation.
The circumstances above are not unusual.  I talk to maybe 100 clients and prospective clients a week.  I estimate that 90% have been tarnished by terrible training.
In many cases, they went for cheap.  And cheap, in our industry, is in my opinion the biggest mistake of all.  It probably means you are going to have to buy twice.
Here is why training is usually cheap:
The materials have not been looked at for 10 years. As an indication, we refresh ours constantly.  This creates all sorts of operational issues for us, because it's much easier to run with a standard workbook and print off a few thouasand at the start of the year..  But we don't do standard (that's why we aren't cheap)
The trainer doesn't value themselves, and may be facing a crisis of confidence. This point is important.  We have looked through upwards of 1500 CVs since 2005 and we have 20 trainers.  The problem is that anyone can be a trainer.  All they do is have to say "I'm a trainer".  But that doesn't mean they take pride in their work, and have a thirst for providing excellence. Our 20 do, but it has taken so much hard work to find them.
There has been very little, if any, preparation. We have heard that some of our competitors run operations a bit similar to "training supermarkets" where the trainer KNOWS NOTHING ABOUT THE GROUP, THE TRAINING, OR THE COMPANY UNTIL THEY WALK INTO THE ROOM ON THE DAY!  Compare that if you will with our training, where we have had hours and hours of quality consultation with all aspects of our client operation.  We have thoroughly surveyed the team.  We have done all the background necessary for success, including custom scenarios and case studies.  In fact, we believe that the training is won or lost before the trainer actually walks into the room, or logs on to our virtual environment with your team.
It's not a proper company. It's one person, operating out of their study at home, and pretending to be much bigger.  This means that when this person is out training, you can't get the support you need at the office.  At Natural Training, we have a real learning centre with 6 full time people designed to help you out anytime you like.  This costs money, but saves you so much heartache in the long run.
Many of our customers have bought cheap, and so they have to buy twice.  I hope that you can apply some of this buying logic in the training decisions you make.  It will save you money in the long run, protect the reputation of training in your company, and most importantly, you will get the results you desire.
Call me anytime to talk personally about your challenges, and I will ensure you get the silver platter service you deserve, for a sensible price.
Got a comment?
Catch us on Social Media and join the discussion!
Liked this article?
Subscribe to receive sales insights and tips directly to your inbox.