Be The Buyer When You Sell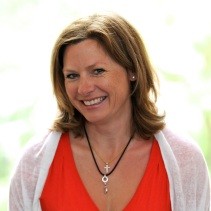 No two people are exactly alike when and how they make decisions on buying. It would behove you to learn a little more about your customer and his or her buying journey before you give your pitch.
Think about a family decision to buy a new television. Each family member has something different in mind for what they want in a TV:
– Father wants a high-def TV that will be great for watching sporting events.
– Mother wants a smart TV so she can pick and choose what shows to watch.
– The teenage daughter wants a TV with a great sound system she can play music videos on and catch up on her favourite TV celebs.
– Younger brother just wants something he can hook his video games up to.
Your buyers may be diverse family systems with individual preferences.
Or your buyers may be a corporate team charged with finding a solution to a business problem. And that team will have just as many individual perspectives on how and what to buy as the family dynamic above.
Whether your customer is an individual or a group, you must determine what it is your customer needs from the buying experience. You must become your buyer when you prepare to sell.
The following tips will help you see things through your customer's eyes:
1. Put yourself in your customer's story. Your story as a sales person is going to be completely different from your customer's story. Your customer's story includes the drama that goes along with identifying a problem and trying to find the perfect solution. His or her story may be an angst filled litany about how difficult life has been because of this problem.
2. Try to see what is possible. It's not just about trying to shoot down all of a customer's or prospect's objections. It's about seeing the big picture and how the possibility of your product or service will likely solve their problems or be merely a band aid trying to staunch a much larger problem. You have to be willing to walk away when your solution is not a very good fit for a customer.
3. Understand more than just the basics. In a recent Miller Heiman Sales Best Practices Study, 93% of the respondents who met the criteria for "World-Class Sales Performers" agreed with the statement, "We clearly understand our customer's issues before we propose a solution." This includes not only your customer's needs and wants, but also the industry your customer operates in and the marketplace.
There is the old saying that you can please some of the people some of the time, but you can't please all of the people all of the time. If you try the above suggestions of trying to see things from the customer's perspective, you might find that you can please most of the people most of the time.
If you'd like to learn how to become the buyer when you sell, Natural Training offers many courses that can help you with advanced selling techniques like seeing things from your customer's eyes. We bring energy to the training room, we come loaded with practical ideas, years of experience and sound knowledge based on years of research.
Call our experts today to talk about how Natural Training can explode your sales.
We have an entire chapter dedicated to Understanding the Modern Day Buyer in our book 'The Natural Sales Evolution'. You can buy this book from Amazon – click here. Or FOR THIS MONTH ONLY, if you e-mailpremiumcontent@naturaltraining.com we will send you a FREE COPY.
Got a comment?
Catch us on Social Media and join the discussion!
Liked this article?
Subscribe to receive sales insights and tips directly to your inbox.