£360,000 of opportunities  in one day with a Platinum Partner
Vendor Focused Natural Live telesales training
NetApp, the storage and data management technology vendor, had a small group of outbound sales people within their resellers focused on driving Data Centre opportunities to their teams of technical specialists. They wanted them to be more proactive in unearthing challenges and booking more well-qualified meetings for these specialist salespeople.
To do that they needed the confidence to hold more business-led conversations about data centre challenges with senior prospects outside of the IT department, and the skills to recognise what a good opportunity looks like.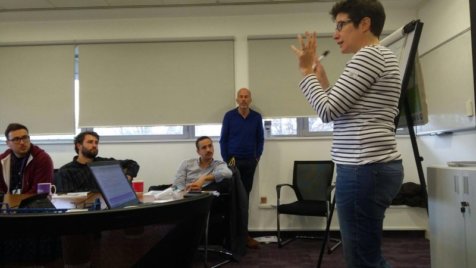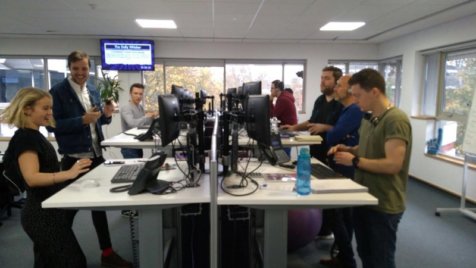 We worked with NetApp to create a bespoke partner activation programme.
The programme focused on simple words, phrases and triggers to help their resellers to open conversations with senior stakeholders about their data centre challenges and quickly recognise opportunities. We put together the 'NetApp Battlecard', a simple tool that the teams could take away so that they have the information quickly to hand every time they are on the phone with a prospect.
For the pilot programme we trained 21 people from NetApp's Platinum Partner, Softcat. The training centred around our Natural LIVE Telesales Training format with short bursts of information and training, following which the teams hit the phones to put the skills and knowledge to immediate use.
The team had renewed knowledge, confidence and energy about the NetApp offering. The short burst of sales training, followed by periods of concentrated calls, enabled them to get through to more of the right kind of prospects. They were able to hold more in-depth conversations about data than they had previously been able to, and sell the NetApp solution with more confidence and authority than before.
The teams were re-engaged with the NetApp solution and generated 12 opportunities with a combined value of £360,000 for their specialist sales team in just that one session. NetApp are now rolling the programme out across their entire partner network.
I really enjoyed the day in all honesty, I thought I benefited from it massively! The Natural LIVE! Trainers were great in terms of sales, and very motivational.


The training sessions were structured well and the calling sessions were concise enough that you kept your focus. Would definitely recommend we do more days like these that aren't just about throwing product in your face but actually building sales skills.



Best training in a day I have done so far. They weren't too technical on the products, but gave us enough info to call out to customers and have a good level of understanding to have the initial conversations around data centre, storage etc. I managed to have 2 long calls around 30 minutes with customers, and felt more confident after the training.