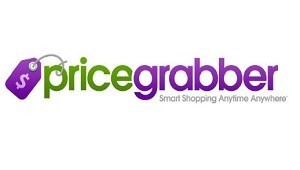 Wider & Deeper Account Management
The team are using the account management plans introduced through the training and proactively seeking out new business opportunities from their existing clients and growing our business from within
Justin Sedgmond, Head of Account Management
Pricegrabber are a competitive price comparison website and have a small team of Account Managers who are tasked with managing and growing the accounts of around 600 online retailers. Though the team's roles should involve around 60% of client service and around 40% proactive account growth and sales work, the latter role had almost completely disappeared and little or no proactive up selling or cross selling into accounts was happening. Given that the real value and greater profit margins for Pricegrabber lie within up sell opportunities, this was a real concern.
Head of the Account Management team in London, Justin Sedgmond, agreed that Natural Training were the right choice to address these concerns and promote the natural style of the Account Managers and provide them with the necessary tools and techniques to grow their accounts.
Natural Training was asked to lead a focused training session and deliver on three requests:
– Provide a process, structure and ongoing account management plan based on growth and expansion as well as client service
– Introduce and embed new fresh and effective sales skills and techniques to the team
– Motivate the team, raise the levels of activity and instil a new level of confidence in the team to return to 'selling' ways and go wider an deeper into the existing client base
I learned everything I needed from it, and it also answered all the questions and concerns that I had, even more

Ana Debreva, Account Manager
Natural Training delivered focused account management and sales skills training and re-engineered the team's approach to growing their existing accounts on two levels – going wider into each client company's structure to expand their account coverage and going deeper into each business unit to flush out up sell and cross sell opportunities.
Getting the team into good work habits and breaking bad ones was key to the success of the training to ensure business was approached in the right manner and with enthusiasm. Clients were still enjoying a great service from their account managers and were now seeing more value from the relationship, making it much easier for them to say "yes" to a reviewed spend plan with their Pricegrabber Trusted Advisor.
Justin identified an immediate change to the way the team went about their work and was particularly pleased to see that the skills and techniques picked up from the training were still evident six months after the session.
"The team are no longer spending hours on email to clients and keeping the accounts ticking over – they are all using the account management plans introduced through the training and proactively seeking out new business opportunities from their existing clients and growing our business from within. Just what the team needed to do and now they have the right skills and attitudes and confidence to continue this work and develop their accounts further. The best result from the training has been that the team now have a much better understanding of their clients and what they need because they are having the right sort of conversations at the right level and are focused on reaching their objectives – something we would never have done on our own."
Justin Sedgmond, Head of Account Management