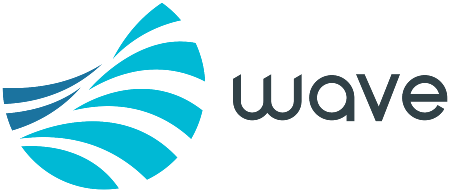 A Joined-Up, Consistent & Commercial Customer Experience
Wave Utilities is an award-winning, national water retailer, providing energy and water solutions for businesses across the UK.
WAVE prides itself on excellent customer service, which they recognise from their Trust Pilot scores.  Some pockets of the business were providing great service, but there lacked an overall consistency and continuity of customer experience between the various departments at WAVE including Sales, Onboarding, Customer Experience, Collections and Transitions.
WAVE briefed us on creating a special learning pathway for 5 of the key customer-facing departments to provide an overall customer experience programme with a focus on commercial outcomes.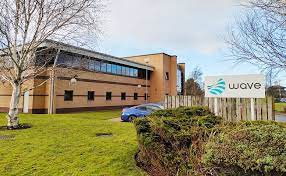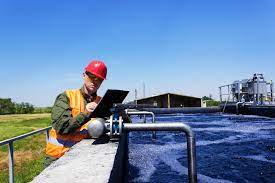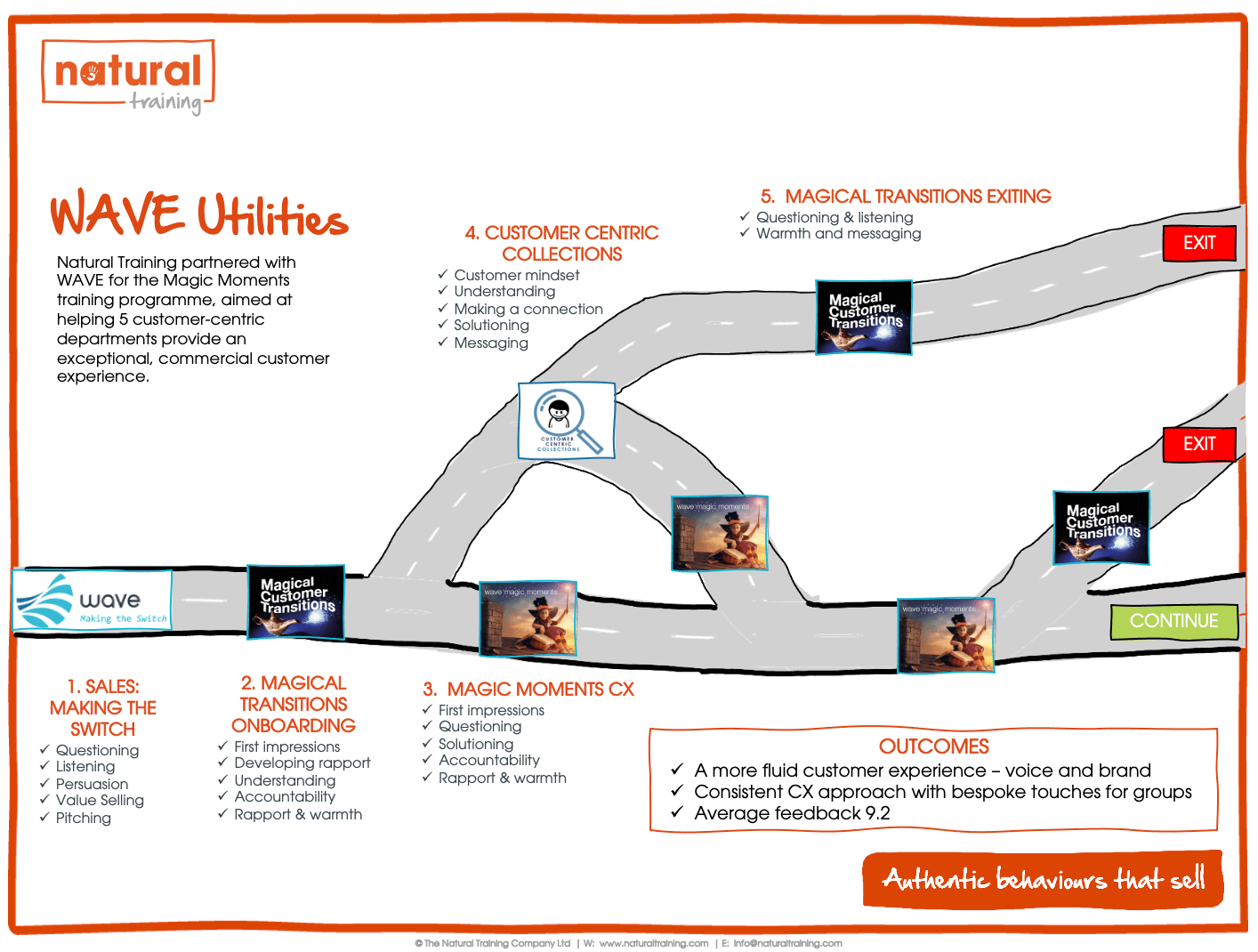 We partnered with Wave to deliver an overall customer experience programme with a focus on commercial outcomes. The training was delivered to  5 different departments over a 3 year period,  covering each part of the Wave customer journey.
Making the Switch – we trained their sales team to
Transitions – Onboarding & Exiting: Training for their Transition team to onboard new clients & exit clients successfully
Magic Moments Customer Service Training. This programme had 3 governing dynamics:  Engage your Passion, Refresh your Skills & Rock their World!
Customer Centric Collections – improving collection rates with a customer centric approach
Core modules that each group covered were topics such as First Impressions, Accountability, Questioning, Listening, Pitching and Objection Handling.
There were nuances built into the programme for the different groups, and it was important for our trainers to be exposed to each one for continuity.  The training was a mix of face to face and virtual.  All the learning assets were integrated into WAVE's Absorb LMS.
Results:  9.2/10, and a 4.6 TrustPilot score!
The results were phenomenal, underpinned by:
Evaluations:  Learners gave the programme an average of 9.2
Sales:  WAVE enjoyed consecutive quarters of growth following the training
Customer Experience:  WAVE's TrustPilot scores have now reached record highs of 4.6.
Wave won Water Retailer of the Year for the second time in 2023.
Great sales programme, it has provided a solid foundation for the team to work all future I&C sales opportunities from lead to close. All the techniques were adapted to Wave sales, which really helped bring to life the concepts and methodology for the newer team members, it was also a great refresher for the more experienced team members too.
Erica Hadley, Head of I&C Sales & Collections
I've had the pleasure of partnering with Natural Training since 2019, and during that time we have certainly created some magic together! The Magic Moments Customer Success programme was one of our most amazing collaborations, as we helped equip our 68 Customer Success team members with the tools and desire to delight customers at every moment. Natural has a wonderful creative energy that we love. Highly recommended!

Mandy Rutherford, L&D Manager