Change Their World Part III: Uncle Harry & the Floating Steak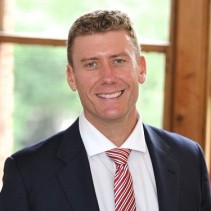 I've never been on a cruise ship holiday but from what I gather there are three rules:
Don't go on them if you are prone to putting on weight
If they are screening Titanic in the cinema, opt for Toy Story 3 instead
They tend to be for passengers in the 60+ age category.
The motivation for this story was point 1 above.
As you might know, the world of the passenger cruise brings with it the all-you-can-eat, never-ending, put-on-two-stone cruise ship buffet every night.  Which means cruises are only for the self-disciplined or self-deprecating.
I will personally never be able to partake in any sort of buffet, for fear that I would move into caveman survival mode, fattening up for the future famine that never comes.
Last year my Uncle Harry went on a cruise.  He came back and told us about it.  His leading, and most memorable story?  One night they ran out of fillet steak at the buffet.
Uncle Harry loves his steak.  So when he couldn't help himself to a second serve of the fabulous fillet steak that was like losing a child.
A waiter noticed Harry at the buffet looking a bit forlorn and said that we would look after him.  Ten minutes later he arrived at Harry's table with a massive steak hanging over the edges of the plate.
This was the moment the waiter changed Harry's world:   out of all the sights, and all the activities, all of the countries and all of the people, this one moment was the highlight of his trip.  This was his leading story, the headliner, the one he told me before anything else.
So really Harry had spent several thousand euros to have a big steak while floating about the Caribbean.  This was his big moment.
This story is a useful reminder about how we can all change our customer's world with a personal, thoughtful gesture.  None of us really HAVE to go the extra mile like the waiter did for Uncle Harry.  But if we do put some extra thought into our interactions, we can literally change the world of our customer and give them that winning story to tell.
During our sales training we ask you to keep at the forefront the following question:  With this next call, or meeting, how are you going to change their world?
In other words, how are you going to get from Point A, which is them thinking "another forgettable sales call" to Point B, which is them hanging up the phone and thinking "that's something I hadn't thought about before".
How do you change their world?
A good starting point is that you need to think about your customer from their perspective (that's called empathy), and imagine what it would take to impact them.
It doesn't have to be an expensive gift.  It can be a freshly delivered line or question that motivates people to try your product.  Think about saying something different that stands out!  Check out Greg's recent blog Halve Your Selling Proposition (Then Half It Again) to find out more.
Other ways of changing their world It can be a pdf, or podcast, or article link that might interest them.  It can be an initiation to an event.  Anything that begins with the following phrase "Just thinking of you..", as in "Debbie I was just thinking of you and the team and I thought of something that could be of interest…"
Challenge yourself to change the world of your customer, not just once in a while, but every time you interact with them.  And watch your sales success follow.
For more on Change Their World check out this blog from Paul:  Change Their World!
During our sales training we are always thinking of ways to help salespeople change the world of their customers.  Happy to share some more ideas with you – just give me a call anytime!
Got a comment?
Catch us on Social Media and join the discussion!
Liked this article?
Subscribe to receive sales insights and tips directly to your inbox.