Customer Service Training London
Customer Service Training London
Customer Service Training in the London area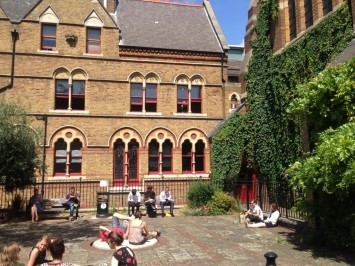 Natural Training has trained companies in customer service in all over the UK, predominantly in London. We take pride in frequently supporting organisations in the Capital on their quest to delivering an outstanding customer experience at all times.
Natural Training is a Finalist in 'The Customer Service Awards 2015′ – read more
We create tailored programmes and workshops created around your company culture and natural personalities. Our Customer Service Training experts have trained in over 40 different industries.
We improve your business – an average of 22% increase in customer satisfaction levels, complaint resolution, increased volume of outbound calls and revenue growth.
"Interactive training – making you think in a new way and not just being told information! I've taken away more from today than any other training course"
– Kathryn Wilkinson, Keatons
Measuring Success:  The BIG 6 Customer Service Metrics
Our training has a profound impact on the BIG SIX measures of customer service excellence:
1.  Cross-sells: How many different customers are buying from the same company?
2.  Up-sells: How many of your existing services are you selling to the same customer?  Also called Share of Wallet.
3.  Referrals: Turning your customers into an amazing sales force of Raving Fans!
4.  Repeat business: Customers returning for more of the same products or services in a given cycle.
5.  Customer satisfaction: Measures how cheerful customers are about your company, products, services and people, with popular measures such as Net Promoter Score (find out more about Natural Training and Net Promoter Score).
6.  Customer retention: Measures how long customers are happy and proud to be part of your family.
We work with some of the biggest brands in Europe to help drive share of wallet.  Read some Customer Service Training case studies.
Why is Natural Training different?
Every other customer service training course on the market has a priority on skills-based 'hints and tips' type training, such as delivering standard lines and cheesy smiles.
However, as you know, dealing at the surface level in customer service just isn't natural.  That's where standard customer service training comes across as fake and ineffective.
At Natural, we believe that great customer service starts with the heart.  We need to ensure your people really BELIEVE in providing an outstanding customer experience.  If your people don't have that belief in providing an outstanding customer experience, then all the advice in the world won't help.
Your people have to be driven by the heart, first.
That's why we have developed our HeartFirst Customer Service Method ™.
Stage One:  BELIEF
If your people don't have the belief, in their heart first, then the rest of the customer service training program will simply not work.
At the start of our customer service training programs we have some clever learning techniques to help people fall in love with the idea of providing an amazing customer service experience.
We will help your people to feel deeply committed to your customers, before the training has started.  This is a powerful development in the world of learning.
Starting with the heart first truly makes the difference!  Your customers will buy into the warmth and personality of your people, while your people gain a new found level of confidence and courage to bring their 'A Game' to customers, every time.
Stage Two:  BUSINESS
Don't hide the business benefits – your people will need to make a strong link between amazing customer service and their montly pay packet!
Many customer service training programs gloss over the phenomenal business benefits to strive for by providing a natural customer experience.
At Natural, we believe that your people need to know how everything that they do with customers, however small, has an impact on your business.  So, we ensure that your people have a strong connection to the reality of the business world you are operating in.
Think of this part of your customer service training program as 'Business 101', where we demonstrate the link between authentic, natural customer service and our pay packets each month, in areas such as:
Business revenue growth: more spend from existing customers
Increased share of wallet: cross-sells and up-sells
Customer retention: satisfaction, loyalty and repeats
New customer attraction
When your people make the link between their behaviour, and the growth of the business, great things start to happen.
They feel instantly more responsible for growing your business and attracting more revenue, which fuels their pay packets.
They feel more connected to your business, like they can actually make a difference.
But most of all, they feel part of an adult to adult interaction, rather than the childish nature of some customer service training programs.
Stage Three:  CUSTOMER
Strong empathy is intrinsic to great customer service. Our training has some clever techniques to help your people really FEEL what it's like to be your customer.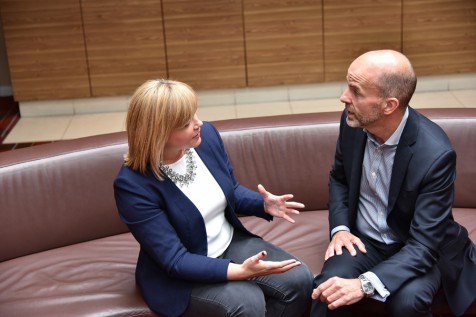 Once your people have a strong belief, fueled by the reality of your business growth, then we can move their focus to the customer.  In order to provide an outstanding customer experience, your people will need to see the world from the eyes of the customer.  The word for this is of course, empathy.
True empathy can't be faked.  So, during our customer service training programs, we have some innovative methods to help your people to get really close to your customers.
What drives your customers?
What are their challenges?
What do they want?
What do they REALLY want?
What are the 3 things that you do that annoy them more than anything else?
Read the Dell case study on empathy here.
Once we believe in our hearts, our business, and our customers, now we can move on to some skills-based training to drive phenomenal customer experiences!
Stage Four:  TALENT
Most of us are naturally driven by a fierce desire to help other people.  This part of our training program gives your people the skills to be able to do it.  At Natural, we go beyond the standard cheesy lines, instead helping your people to uncover the cornerstone skills of great customer service, such as:
Actively demonstrating your energy
Making a HUMAN connection
Showing an interest by asking questions
Establishing a natural rapport
Listening as though you are hearing it for the first time
Providing outstanding expertise, advice and value
Communicating using your unique cultural words, phrases and language – not borrowed from a book
Handling conflict in a way that fuels customer happiness and enthusiasm rather than killing it!
"Throw your people in, heart first!"