Dealing With Procurement: Negotiation & Sales Training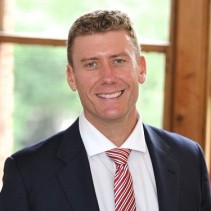 In sales when we deal with buyers in larger organisations we find some people are simple to deal with, rushing the sale through.  We also find that some people are more complicated, adding layers of detail onto the sale.
These organised, planned and more complicated buyers usually reside in the Procurement department of most organisations.
Procurement Officers  and Managers need to ensure that they are getting the best deal for their company – not just in terms of price and trading terms, but also for legal and compliancy matters.
When we're selling to a large organisation we have two choices:
a.  Treat Procurement like "blockers", headaches and frustrations, or
b.  Give them what they need to make the sale happen the way you want it to happen.
I believe the latter is clearly the option in today's economy.  If you agree, then you might like to consider the following few strategies.
1.  INVOLVEMENT
You might circumvent procurement in the early stages of the sale, but eventually they will still get involved.  Most relationships you have – be it personal or work related – are made more productive & enjoyable when there are clear lines of communication and few "surprises".  Procurement people are the same – they would like to know early on so that they are able to work together with you within deadlines that are reasonable.  So approach them, let them know your plans and they will enjoy the heads-up.
2.  MUTUAL CUSTOMERS
Don't forget that Procurement's customer is the same as your customer.  Your contact needs Procurement to serve them in a timely manner, and to get a winning supplier-customer relationship.  When you make this mindshift then you are much more likely to see things in a different light.  You can even refer to your customer as "our customer" to jog their minds from time to time.
3.  UNDERSTAND THEIR NEEDS
By getting to know what is absolutely important for Procurement to achieve, then you are working collaboratively with them.  Once you have their bottom line needs listed and prioritised, you both have an agenda to work to.  This gives you more ammunition to move with pricing negotiations too.  After all, if you have made an effort to understand and care for their needs, it's only reasonable to assume that they will return the favour to you!
During our training we regularly look at roadblocks to a sale, such as Procurement, and by the end people realise that all it takes is a mindset shift to go from "block" to "clear path".
To speak to a member of our team to find out how we can benefit your business through bespoke sales training, contact us above.
Got a comment?
Catch us on Social Media and join the discussion!
Liked this article?
Subscribe to receive sales insights and tips directly to your inbox.