Do You Feel You Spend Your Life Dealing With Objections?
Do You Feel You Spend Your Life Dealing With Objections? Objections are the least surprising, but often the most frustrating part of the sales process.  And small wonder – according to studies by numerous research groups such as Gartner and Reed Business, 80% of sales are made after the fifth contact.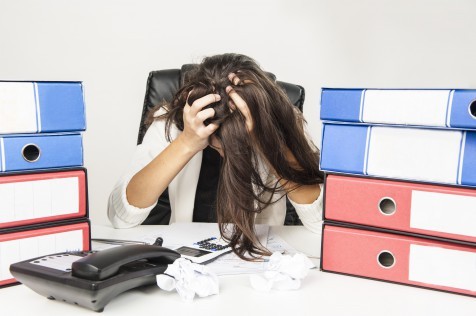 Many newbies and some experienced salespeople can be massively put off by objections.  They naturally worry about failing to find counter arguments or not being able to deliver them convincingly.  However, there is no need to freak out, thinking you've lost the sale.  Unless someone actually slams the phone down on you or shuts the door in your face, objections can be good news. You haven't hit a brick wall.
Your prospect is still talking to you, therefore they are engaged, and this presents you with further opportunities to explain how your solutions meet their needs, without actually pitching.
The most common objections are based on authority, budget, need and value, such as:
"I need more time to think about it"
"Your price is too high"
"I don't have the authority and will need to talk this over with someone"
Sometimes the objections are honest ones based on the prospect's lack of information and/or human fear of making a wrong decision.  Others maybe bluffs or attempts to stall for time.  Knowing how to handle them is part and parcel of being a salesperson and one of the keys to sales success.
Here are four tips for effective objection handling:
1. Listen carefully to the objections:  Avoid the natural temptation to jump in right away with a counter.  This could look like desperation on your part.  Wait patiently for them to respond and empathise with them in a way that will make them feel at ease.  Don't use the clichéd "I understand your objection" kind of response, because you hear this line trotted out in robot-like fashion whenever you call a customer helpline to register a complaint.  More, it's about a natural and honest reply such as: "I do hear this objection a lot, but I believe I can help you".
2. Probe deeper: To get to the root of the problem or objection, ask open-ended questions, i.e. "what are the implications of (that issue) on your department/team/time?".  This is the key discovery phase where you want to hear more from the prospect.  If they can answer your questions with a simple "yes" or "no" then you will need to rephrase them.  The more you understand their wants and needs the better equipped you will be to handle their objections. Here are our Top Six Probing Questions.
3. Demonstrate value: Your prospect must see value in your proposition or they are not going to buy.  Keeping asking and probing to find out what they really need, what's important to them and what their pain points are.  Then get them to quantify the pain, i.e., "how much it is costing their business by not having the right solution?" This could be in lost revenue, wasted time or poor perception of customer service, among other reasons. Then work on convincing your prospect that the value of your solutions is worth the investment.
4. Provide the evidence: You want to do us much as you can to eliminate the client's fears and that you are a sure bet.  Try and do this by providing plenty of case studies – cast iron evidence of exactly how your solutions have helped similar clients in similar industries.  Give your customers reasons to trust you with their business.
Spend your life dealing with objections!
Objections are commonplace, and you can help yourself secure more sales by being prepared for them.  Know every single detail and feature of what you are selling and anticipate as much as you can all the possible objections.  Evading and resenting objections is simply not an option.
Be proactive and ask your prospect open-ended to questions to discover what they want.  Then you will be in a wonderful position to demonstrate how they can't live without your product.  And really, this is what great selling is all about; showing how your solution is a perfect fit for a customer's needs.
For more tips and advice on handling objections, give one of our experts a call.
Got a comment?
Catch us on Social Media and join the discussion!
Liked this article?
Subscribe to receive sales insights and tips directly to your inbox.