Enthusiasm Sells – Part 2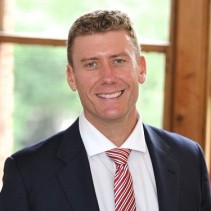 One of the most enthusiastic people I know is a bloke called Andy Bell. He's the Creative Director of Mint Digital and I'm proud to count him as a personal friend too.
The thing about Andy is that he loves what he does, and the way he talks is brilliant. You'll often find Andy smiling and wide-eyed when he describes a recent client case study, or his weekend, or his parents. And it's catching. I always leave a conversation with Andy feeling great.
Can you imagine if your clients left a meeting with you feeling great?
Most times when I get sold to, I feel a bit deflated. Like I have given a lot of myself and received nothing back! Yet sometimes – sometimes I deal with someone really inspirational, who I like and just WANT to buy from.
That's the value of enthusiasm.
Recommended classic sales reading – Frank Bettger
As much as I wish I had coined the idea of sales enthusiasm, of course it is not new. I popped by my CLASSIC SALES section on my bookshelf to see what others have written about this very subject. Nestled next to Dale Carnegie and Claude Hopkins was Frank Bettger who in 1947 wrote a book called "How I Raised Myself from Failure to Success in Selling."
Bettger was an almost-ran baseball player and got fired from a sales job before discovering the "magic of enthusiasm". Bettger said that when he decided to act and be enthusiastic, his baseball career and his sales really took off. Here's a pretty inspirational couple of paragraphs from Chapter 1 of the book:
"Enthusiasm is by far the highest paid quality on earth, probably because it is one of the rarest; yet, it is one of the most contagious. If you are enthusiastic, your listener is very likely to become enthusiastic, even though you may present your ideas poorly. Without enthusiasm, your sales tealk is about as dead as last year's turkey. Enthusiasm isn't merely an outward expression. Once you begin to acquire it, enthusiasm works constantly within you. You may be sitting quietly in your home, an idea occurs to you, that idea begins to develop, finally, you become consumed with enthusiasm and nothing can stop you."
Thanks Frank. I can recommend reading his book actually. It's an oldie, but a goodie.
Got a comment?
Catch us on Social Media and join the discussion!
Liked this article?
Subscribe to receive sales insights and tips directly to your inbox.