Every Day is a Sales Day
Do you only think about sales opportunities on Mondays through Fridays from 9:00am to 5:00pm?
If so, you're missing out on some significant opportunities for relationship building that could lead to future sales — right in your own back garden.
Relationship networking takes time and effort to develop, but offers big payoffs. And every day is a sales day in building relationships with others.
"To succeed in sales, simply talk to lots of people every day. And here's what's exciting- there are lots of people!"

– Jim Rohn, a motivational speaker who presented seminars worldwide for more than 40 years.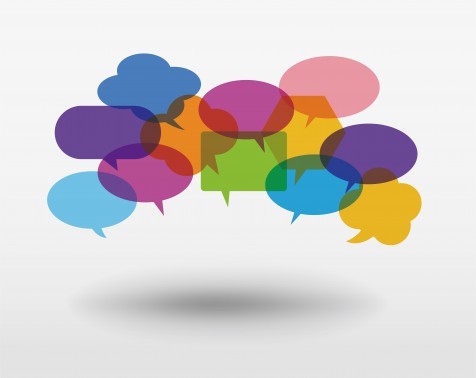 Make an effort in the following social situations to build relationships, and sales will follow:
1. Sporting Events
Whether you attend a professional sporting event or your children's extracurricular activities, make a point to get to know the other attendees sitting around you. You obviously have a common interest—your love of sports or supporting your children. Either way, conversation starters should be relatively easy.
2. Barbers/Hairdressers Shops
Another easy place to strike up a conversation, either with another customer or with your stylist. Discuss the weather, sports, news, anything that will get the other person talking. And your stylist is a wealth of information on people. He or she sees dozens of people a day. You have his or her undivided attention while in the chair.
3. Weddings
Make sure to mingle at weddings. A fun way to establish a connection with someone is to try to figure out how many degrees of separation there are between the two of you. For example, the groom's brother's girlfriend might be your wife's best friend, while your acquaintance may know the groom's brother's girlfriend from work. See how close you can come to a connection with each other.
4. Charitable Events
Like weddings, charity events are ripe opportunities to make connections with others. You already have something in common—the cause for which the charity event is held. Build a relationship with someone on this common ground. You might be pleasantly surprised at how many other things you have in common.
5. Public Transport
It's easy just to sit back in your seat on the train and read the paper, but if you take the initiative to start up a conversation with those seated around you, you might be able to make some worthy connections. I'm sure you've noticed the same people on your train every evening on the way home. Why not get to know them? At the very minimum, you'll have pleasant traveling companions to share the time with.
The key to networking at all of these situations is not about quantity—it's about quality. People buy from those they know, trust, and like.
All of our training will help you excel in networking situations – persuasion and influence are life skills that don't just belong in the meeting room. Call us today so I can help you drive up your sales.
Also, download all of our FREE RESOURCES for some instant tips and inspiration for your next opportunity to sell (probably only 5 minutes from now!)
Got a comment?
Catch us on Social Media and join the discussion!
Liked this article?
Subscribe to receive sales insights and tips directly to your inbox.