Free! The sales weapon that should be handled with care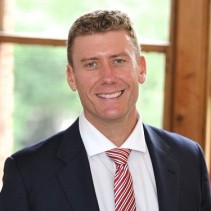 'Free' is a word that's banded around everywhere we go. The deals range from 'buy one get one free' at high street restaurants to 'pay for 11 months and get 1 month free' at the local gym, and there aren't many industries missing out on the action.
The reason it's used so frequently? Well that's partly because the internet has driven down costs of production and pushed up levels of competition – as Chris Anderson explains in his book Free. It's also partly because 'free' can form part of a particularly potent selling strategy.
Here are three potential results of including free products or services in a sales strategy:
1. Eye catching
The word 'free' is a head turner. We love to feel as though we're getting more 'bang for our buck' and for this reason we're motivated by an unbeatable deal and it doesn't get much better than being free.
When you walk down the high street or watch a television ad you'll nearly always pay more attention to the deals with free offers. The mere mention of the word 'free' entices the potential customer into a buying frame of mind by taking away the complication of having to pay.
Try this simple exercise: Think about your "ideal prospect".  What are 5 "free" ways you can make her sit up and take notice of you?
2. Develops the sales relationship
Successful selling comes down to being natural and making your customer feel good about themselves.
The quickest way to lose a sale is to heap pressure on the buyer or make them feel angst towards you and the product or service.  Free additions to the deal may instantly develop your relationship with the customer.
3. Law of reciprocity – do people return the favour?
Including free offers in the sale can also have an impact on the customer's feelings towards the sales person.
They may feel as though they owe the sales person something back in return. Robert Cialdini, professor and author of Influence: The Psychology of Persuasion describes how the law of reciprocity encourages those receiving the free goods to reward the supplier with their long term loyalty.
A good example of this in action was when a well-known cereal producer started to hand out free samples of its latest product at one of London's mainline stations for free. As a customer I couldn't help but notice and hear the word 'free' every morning.
I appreciated the gesture and sometime later when I was shopping in the supermarket decided to buy that brand above any other simply because I felt loyalty towards it.
Without realising, a free offer can build loyalty to the point where the customer wants to give something back.
And whether that be an invite to their son's graduation, or the purchase of one of your products, we are advancing the sale!

Beware the dangers of 'free'
The world of "free" can have a positive impact on sales but be very aware that free offers only generate success when they form part of an overall sales strategy. The where and when is crucial too.
Yes, you can draw in customers and encourage them to see the value in what it is you're selling, but never lose focus on your key objective: increase revenue through increased sales.
In next week's follow-up PART 2, I will be talking more about the dangers of "free" in your sales process.  In the meantime, give us a call if you would like a FREE CONSULTATION about how we can help you.
For example, during our sales training we help you to work out a personal sales strategy that involves giving your customers a well -timed and strategic "knowledge gift".
Got a comment?
Catch us on Social Media and join the discussion!
Liked this article?
Subscribe to receive sales insights and tips directly to your inbox.