Getting the Lion's Share of Market Share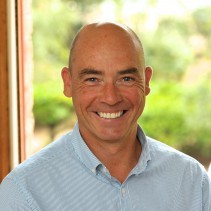 Market share is how much of a finite market your company sells to, which is good to know, but what do you do with that information? You work to increase your market share.
Alex Berenson, New York Times Reporter:
"In general, great companies prefer to grow 'organically.' That is, from the inside out, by finding new markets or by taking market share from their competitors."
Easier said than done, you're thinking. For you to increase your company's market share, another company must lose some of its, and they're not going to give up easily.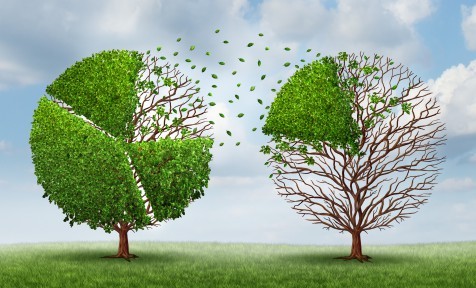 There are ways though that you can take advantage of other companies' weaknesses to get your foot in the door. By combining the following steps with a great product and exemplary customer service, you're in a better position to increase your company's market share.
Know Thy Prospect. This is the first rule of business in today's competitive environment. There are too many others out there vying for your prospect's business for you to sit back on accolades. This is an active, on-going pursuit for knowledge about your soon-to-be customer, his business, his industry, his suppliers and vendors, and what's being said about him in the news. Read the trade journals and market reports. Try to identify upcoming trends that will affect your prospect's business, either substantially or marginally, and be prepared to address those issues head on.
Find Ways to Understand Your Competitors. An engaging and innovative survey that catches a prospect's attention is a great way to find out what your competition is doing wrong or not doing enough of. Another way is to just call your prospect to ask if they have time to answer a few, quick questions about their experiences with a current vendor. If there's any dissatisfaction with their current supplier or vendor, you're sure to get an earful. Finding out these weaknesses and ensuring that you can exceed the needs and wants of your prospect makes you a more attractive alternative than the prospect's current vendor.
Find Ways to Add Value. Once you've identified your competitor's weaknesses and your prospect's needs and desires, you can find ways to add value to your product or service that makes your product or service stand out. Are competitors only offering their services Monday through Friday, 9am to 5pm? Maybe prospects would like more alternatives. Try to identify new and improved ways to deliver your product or service, especially using the latest technology. A recently released study entitled 2014 Mobile Behaviour Report found that 68 per cent of mobile device users surveyed want to interact with companies that are considered technology leaders in their industries. Of those surveyed, 91 per cent want access to content on their smartphones. If your company doesn't have an app, you may want to consider how you can use one to add value to your customer experience.
Be Innovative. Always look for ways to improve your product or service or to identify entirely new avenues into different markets, including redesigning products to appeal to another market group. For example, say your company manufacturers and sells a widely popular blow dryer that reduces time spent in front of a mirror drying your hair by two-thirds over your competitors' products. With a few slight modifications, you could develop a blow dryer that performs just as quick for the pet industry to sell to dog groomers and pet enthusiasts. Same product slightly modified for a different market segment.
Repeat Steps 1-4 for Your Current Customers. If you perform these same four steps for your current customers, you won't find yourself in the position of losing any market share to competitors who are more forward-thinking and proactive than you are. Make sure to keep your current customers happy while trying to expand your market share.
The take-away?
Being a stand-out in your industry is the best way to gain market share and to keep current customers happy. Don't ever get complacent, or you might find yourself on the losing end of market share.
One way to be a stand-out in your industry is to stay on top of current tips and techniques for sales, presentations, and negotiations. Natural Training offers many solutions that can help you master your own natural style so you can focus more on increasing market share.
Got a comment?
Catch us on Social Media and join the discussion!
Liked this article?
Subscribe to receive sales insights and tips directly to your inbox.