Global training programme of the year 2011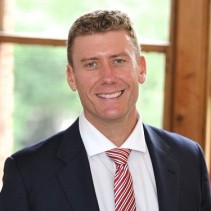 Natural Training and Dell Computers win prestigious global training award.
Dell and Natural Training's Customer Mindset Training Program has just been awarded Best Training Program 2011 at the prestigious Golden Peacock National Training Awards.
The award recognised the collaborative effort required to design and roll out the Customer Mindset Training Program throughout 17 countries in 11 languages.  Customer Mindset is an experiential, highly participative training intervention to help delegates develop a stronger customer-centric attitude and skill set.  The Award recognised the following attributes of the program:
A full day training investment driving exceptional Customer Experience
A collaboration program between Sales and Support training organisations
Innovative approach to learning – interactive and experiential
Large scale deployment – 17k employees trained over 3 quarters
Tracking impact results on Communication NPS (PE Surveys) of 11% in Sales and 5% in Services
Dell Computers and Natural Training collaborated in 2010 to create this unique customer experience training programme, that has now been rolled out to 17,000 + people in eight countries in multiple languages.
Natural Training's Design Team, led by Founder Matt Drought, created the training program with a focus on developing empathy within call centre customer care, technical and sales environments.  The highly interactive program combines use of technology and blended learning techniques for a group size of 20 people to develop a set of sustained changes in customer behaviours and mindset.  The program is aimed at developing a greater sense of rapport, moving trainees out of "automated customer mode" into a warm human interaction.
The annual Golden Peacock National Training Award Scheme was instituted by the Institute of Directors in 1998, to identify excellence in training practices at organizations as a whole.  The Golden Peacock National Training Award stimulates and helps organizations to rapidly accelerate the pace of customer-oriented improvement process. The Award identifies training that makes a real difference and offers tangible benefits to the business/organization or to the community. It rewards organizations who have control of their circumstances, shown real initiative and commitment to development.
For more information about developing a Customer Experience please call Natural Training on 0207 043 1582.
Got a comment?
Catch us on Social Media and join the discussion!
Liked this article?
Subscribe to receive sales insights and tips directly to your inbox.