Great Ideas Don't Sell Themselves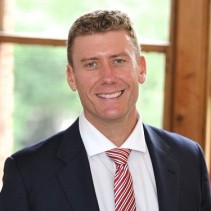 Mike was a young, talented copywriter working at the same London advertising agency as me. Like all good copywriters, he had developed a great working relationship with an art director, Brett. I was in sales, and when providing speculative creative to clients in a pitch, I would usually seek out Mike and Brett for their fresh ideas and striking designs. Mike had developed a reputation for Ogilvy-style research, not just to find a unique angle, but to gain the depth of understanding and strategic edge that impactful copy demands. And to top it all off, Mike was seriously cool. He wore great clothes, drove a flash car and was seen at the best London venues. One of our biggest billing clients loved him – they called him Cool Mike and the name stuck.
But Cool Mike had a serious, career-limiting flaw: he was useless at selling his own ideas. He was a bit too cool. In a pitch he would mumble a few words, and the boards would be flicked across the table to the client. In many meetings clients were left to draw their own conclusions and make their own connection to the creative. I usually had to fill in the blanks, which barely worked, because I didn't own the concept and I wasn't talking from the heart. Besides, clients wanted to hear from Cool Mike in his 501s, not me in my Marks and Spencer suit. Mike hadn't realised one of the oldest rules in the book: great ideas don't sell themselves. He relied too heavily on letting his work do the work. And sometimes it did, but sometimes it didn't. I reckon it cost me about £10,000 in personal income to learn the hard way when I lost a pitch to a large electronics client – with Cool Mike seeming to have lost the power of speech.
There was another team at the agency too – Richard and Jessica. Dick and Jess produced some robust work – never with the flair of Cool Mike and Brett – but Dick and Jess understood how to sell. In fact, they would prefer to give away one of their children than let any sort of idea of theirs go unsold. In fact Dick couldn't stand it if he wasn't able to sell his own idea, and would go to extraordinary lengths to ensure that you were on message, and that you presented his ideas in a way that sold. Dick and Jess were talented, but they extended their talents way beyond their Mac: in front of a client, they put on a show. In a pitch they knew everything else comes second to the main event, and the main event is the creative.
How did they do it? One technique was to reveal their ideas slowly: seduction, not submission. Or in slightly cruder terms, if Cool Mike & Brett were flashers, then Dick and Jess were masters of striptease. They would carefully tell the story before showing each board. Clients were on the edge of their seats. They also presented as a team with a natural bond that only friends seem to have. Dick would finish sentences for Jess, Jess would throw to him for an anecdote, and they would have a laugh.
But more than all of this, they built both rational & emotional arguments prior to showing the creative. They would paint a picture of the many hours they had spent researching. They would talk about the focus groups, the ideas that didn't make it, the late nights and the flash of inspiration that fed the idea that built the words that created the ads that were on the boards that they were about to show. In a moment, if you don't mind, Mr Client…
And clients loved it. They were absorbed. The body language said it all – invariably they were leaning forward, nodding in agreement, smiling to learn things about their company that they didn't themselves know.
I had the privilege of being on a major pitch with Dick and Jess four times. Before each pitch I wasn't confident because the creative wasn't mind-blowing. But as it turns out Dick and Jess sold the ideas so well that it didn't matter – we won all four.
I'll never forget what one large European client said to me about why we won the pitch: "In terms of the actual creative, you weren't even in the top 3. But it was the way you got there that impressed us. With the attention to detail Dick and Jess showed to get to their idea, we knew two things: that next time with our help the creative will be perfect, and we could really see ourselves working with them in the future."
From that time on, my opinion of developing new ideas and initiatives started to change. Yes the idea had to be strong, and based on sound research. Yes it had to marry with the client's corporate vision and campaign strategy. Yes, it had to look attractive. But more than all of that – it had to be sold with verve by the people who created it.
Because great ideas don't sell themselves.
From then on my relationship with Cool Mike changed. I still wanted to be him – with his purple streak, his white Italian shoes, and his tattoo of Hervé Villechaize. But in my mind he had moved from Cool Mike to Mike the Cooler. If you haven't heard of it, The Cooler is a 2003 movie starring William H Macy as Bernie Lootz, a perennial loser hired by a casino to "cool" tables full of lucky gamblers by taking a seat among the rowdy throng and injecting his bad luck like a virus. Cool Mike was a bit like Bernie Lootz – just when the client should be at fever pitch, he took the heat out of the deal. And when the heat is stripped from creative, sometimes all you are left with is a board, a piece of paper and a bunch of words.
Dick and Jess turned up the heat right when it mattered most. They got the client into a fever pitch state, by being convincing, passionate and well drilled in the face-to-face presentation.
It got me to thinking that us sales people really have to flex our personalities to be all things to all people. You have to have an analytical bent, researching a client for hours on end. You have to of course be creative to think of innovative solutions to problems, which sits at the brain's polar opposite point. You must also be expressive, able to communicate your ideas in a way that sells, just like Dick and Jess. And finally, given that many of us are on low basic salaries and big incentives, we have to be driven as well, rarely having an unproductive day.
It's not easy, this game. Which is why at Natural Training we are in the business of helping people do one thing at a very high level indeed: to present ideas in a way that sells. If you think that your ability to create a solution is let down by your presentation technique, then take a look at our sales training courses today.
About the Author:
Matt Drought is the Founding Director of Natural Training, a sales training company based out of London and servicing the world. Natural Training focuses on developing the natural style of sales people with innovative, full immersion sales training courses that deliver outstanding ROI. Matt's 15-year selling career has included FMCG (Cadbury Schweppes), technology (IBM/CSSL) and advertising (TMP Worldwide). Matt is a student of selling and human behaviour and writes weekly on the Natural Training Blog and has a fortnightly newsletter called One Minute Pause.
Got a comment?
Catch us on Social Media and join the discussion!
Liked this article?
Subscribe to receive sales insights and tips directly to your inbox.