Would you hire your current sales team?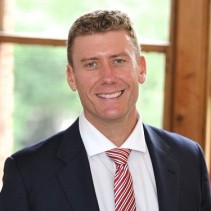 Imagine you are recruiting all of your current sales team today. Knowing what you know about them now, who would you hire and who would you give a firm "no" to?
Recruiting sales people can be fraught with danger.
The main reason for this is that they worked out what recruiters want to hear and are pretty good at selling themselves.
Others may have two or three things going for them and you make allowances, hoping that training and experience will plug the skills or behavioural gaps.
A simple and effective way of potential recruits into your sales team is to follow the KASH profile. KASH stands for Knowledge, Attitude, Skills and Habits.
If you use this as a recruitment guide, designing questions for each part, then you will increase your chances of hiring the right person for your sales role.
Let's look at KASH in a bit more detail:
Knowledge:
Some industry knowledge, or hopefully product knowledge is essential. A great question in this category is simply: "What do you know about us?" If the sales person hasn't researched your website then it is a sure guide that they won't demonstrate this behaviour when prospecting.
Attitude:
Sales people tend to have a strong desire to succeed. The good ones are competitive. They may view themselves as the underdog – the streetfighter who relies on guile and hard work to match it with the "university set".
They may see selling as the quickest way to reach their income goals, and will often picture themselves surrounded by luxury. I like sales people to want large amounts of money, so a good question is "What are your income goals for the next 1, 3, and 5 years?".
The ideal answer is a big number, but not so big that they haven't given thought to how they might achieve it. Other good attitudinal indicators can be around time management, commission, when they were last in a competitive situation and how positive they are about your product or industry.
Skills:
The core skills needed for great sales people are questioning, listening, clear messaging and writing.
So test these BEHAVIOURS during your interview process – especially the conflicting behaviours.  For example, if they say they are great at communicating, then they actually waffle and take too long to find the point in their job interview then chances are they will do that on the phone to prospective clients.
If you mention an aspect of a job (maybe a small list of things) and they can't relay those back to you later in the interview, then maybe their listening skills aren't great.  A great indicator of their writing ability is of course how they put together their CV.  These are all great behaviours to watch and soak in, which are reflective of the types of skills you want.
A simple, yet effective question:   "What skills do you have that make you great at selling?"
Habits:
Great habits or behaviours for sales people tend to be around how they structure and plan their days, their experience and desire to cold call, their sales results and their priorities. The best sales people don't want to get caught up in non-productive activities, so they will be interested in your systems and how you clear paths for them to spend more time selling.
Measure behavioural habits in the interview process such as them following up to confirm an interview, or being at the interview 10 minutes early, or looking extremely presentable.
From KASH to recruitment success!
I hope that helps your ability to find the right sales people for your organisation.  As I alluded to with the title of this article, you can also use the KASH profile for reviews of your current team, to work out training, development and succession planning.   There are specific training activities to boost all four of these areas – just ask us if you need a hand or some suggestions!
We reguarly run sales training workshops around the UK – I can also consult with you and give you a sales health-check for your organisation.
Got a comment?
Catch us on Social Media and join the discussion!
Liked this article?
Subscribe to receive sales insights and tips directly to your inbox.