How Cold Calling Landed Our Biggest Client Ever – Part 2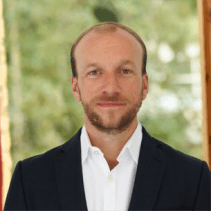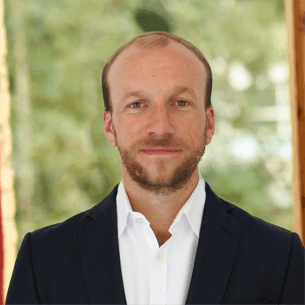 7 Cold Calling Tips & Techniques that Work
Following on from last week's blog, How Cold Calling Landed Our Biggest Client Ever, we'll be taking our 7 cold calling techniques and simplifying them so your team can get on with landing your biggest client of all time.
1. You must believe in your offering: cold calling success relies in part on your attitude to what you are doing and in what you are trying to sell. If you see it as the verbal equivalent of junk mail, a numbers game to shift units, you are always going to find it difficult. But with a genuine belief that your service of product can really help your prospects, you will come across as engaging, passionate and convincing.
2. Connect with the right person in a company: it's tempting to go down the company directory and begin making calls, but this is just a waste of time and you'll probably end up annoying a lot of people. Instead of casting your net wide, be efficient and do you research to narrow down your list of targets. This list should include influencers as well as decision makers.
3. Build an understanding of your prospect: be curious about the other person. What do they Tweet about and share on LinkedIn? What do their profiles say about them? The more curious you are, the more you will discover about your customers. Through this approach you may learn a lot about what they need, allowing you to tailor your pitch accordingly.
4. Get past the gatekeepers: it can be irritating beyond belief to deal with gatekeepers, receptionists and personal assistants, but you need to get through them. This can be done by treating them with respect, being friendly but firm, asking to speak to the person by name and by being honest about why you're calling.

5. Tailor your conversations to each individual: whether you will be talking to someone in Finance, Sales or Operations, each person will have their own agenda and goals within their organisation. Ensure that your conversation or pitch presses their individual buttons. You cannot be saying the same things to each of them. If you do, you haven't done your homework.
6. Understand that decision makers are busy: the very last thing you want to be is an annoyance. If the other person is busy don't keep pressing them for a few minutes of their valuable time. Instead, offer to send over some collateral. Now I don't mean package up all of your glossy brochures. Try and carefully select materials based on their role and clearly outline how what you're offering can help them and their company.
7. Talking to Your Prospect: So at last, you've got through the gatekeepers and you're finally talking to a key decision maker who is generously giving you a few minutes of their time. Now you may be conscious that the clock is ticking, but don't immediately launch into a pitch. Be warm, friendly, charming and open up the conversation. Starting with an open-ended question is a great way to get them talking. Engaging in a conversation with them should be as natural as talking to a friend.Even so, they may not be giving you their undivided attention. While you are talking they could be reading emails. looking at paperwork and scratching their ears. If so, ask them to navigate to your website so they're involving more than just one sense.
When you do start talking about your product, don't be coy. Remember, solutions are in demand and the reason why you have called is that you know you can really help the other person. Your job is to get them to see that. But don't push for an immediate close, unless of course the person leaps up in the air and says "Eureka! This is what we've been waiting for, I'll order 100 right now!"
"A mentality that is focused on getting decisions right away creates a conflict…"
A mentality that is focused on getting decisions right away creates a conflict, because you will be using words that will be trying to get the person to sign on the dotted line, while they may be pushing for more information. B2B sales cycles are often measured in months and sometimes years, so you need to develop a long-term mindset.
However, do make sure that the conversation finishes with a definite agreement on what the next steps should be.
The Natural Solution
At Natural Training, we provide a Telesales Transformation programme aimed at comprehensively increasing the activity, productivity, confidence, skills and size of pipeline for your team.
Contact one of Training Consultant's today about scheduling a shadowing day so we can provide you with some insight into where your team has opportunities to improve.
Got a comment?
Catch us on Social Media and join the discussion!
Liked this article?
Subscribe to receive sales insights and tips directly to your inbox.