How Cold Calling Landed Our Biggest Client Ever – Part 1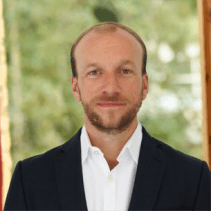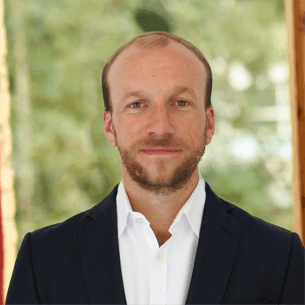 In this globally uber-connected digital world, you may be wondering if cold calling still has a place in the sales environment.
Technology and sales methodologies have changed drastically in recent years with many sellers using social media platforms, email marketing techniques and other sophisticated ways to make selling easier. But cold calling is still a vital part of the sales landscape, one of the most important ways to connect with a new prospect and form a foundation from which to forge a mutually rewarding relationship
Above all, cold calling works and it is how we landed JUST EAT, an online food and delivery service that operates across the world and has an annual turnover measured in the hundreds of millions of pounds. This is our biggest ever client and is part of our campaign to target and drive sales excellence in fast growing technology companies.
Winning Over JUST EAT
Once we'd identified JUST EAT as a prospect, we started cold calling sales managers to find out the challenges they were facing and to get them talking about our offering in the hope that the Sales Director would hear. Before we even picked up a phone we researched the company and structure, and identified the people we wanted to speak to.
"We were able to show how we could help in specific and measurable terms."
When we were talking to them we never went into sales pitch overdrive mode. Because we knew we were in the door at such an early stage we knew that the approach needed to be very collaborative. We showed an interest in their challenges and provided content and insight where appropriate to demonstrate how we could help them to overcome them.
Through research and conversations with our prospects we were able to show how we could help in specific and measurable terms. Then it was all about keeping the prospect warm through further conversations and sharing relevant insight and resources.
Immerse & Embed
Some months later an RFP was issued. We knew it would be coming because we had kept in contact with JUST EAT and had developed great relationships with our contacts. We knew we were in a strong position and could see that our initial conversations had influenced the RFP and we knew exactly what they were looking for.
"We were able to pitch the solution that rocked their world."
When we knew the deal was getting closer we immersed ourselves within the JUST EAT team by going the extra mile to understand the team culture, goals and vision. We spent time with the salespeople themselves to really understand their challenges which no other competing organisation did. This gave us an abundance of knowledge that put us in a much stronger position than our competitors and we were able to pitch the solution that rocked their world and immediately felt like the right choice for them.

We pride ourselves on being able to truly embed within an organisation and deliver a programme that is consistent with their brand whilst delivering a considerable ROI.
When it came to the next meetings to fine tune our solution all competitors were already blown away and it was finally about the details and design needed to sign the deal, and get started!
Check our Part 2 where we've provided you with details into the 7 techniques to land your biggest client of all time through cold calling.
Got a comment?
Catch us on Social Media and join the discussion!
Liked this article?
Subscribe to receive sales insights and tips directly to your inbox.