How to make sure your sales kick-off survives the hangover
An annual kick-off can take place any time of year, but holding one in January is a great way to regroup your sales team, look back on the past year and re-focus everyone on company and individual goals after the holiday season.
There's an added bonus too: the tradition of making New Year's resolutions.
While the start of a new calendar year is the perfect time to hit the refresh button at work, the ultimate success of any new beginning is all about staying the course.
Perhaps it's why over a third of people in the UK don't make New Year's resolutions in the first place. Among those who play along, about 60% fail to achieve their goal and nearly half don't even make it past the first month.
"There are no quick wins in business – it takes years to become an overnight success."

Sir Richard Branson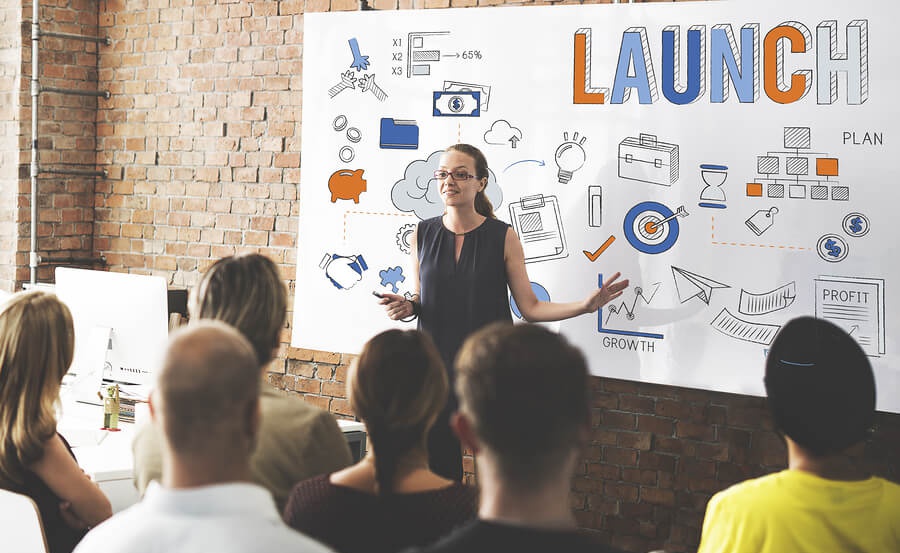 Why resolve alone is not enough
Resolutions are only successful when they are backed up by a behavioural change or shift. And many of us are too distracted by the goal to understand how that works.
We hear the same frustrations from clients who aren't convinced a sales kick-off is a sound investment. Common experience tells them that much like a New Year's resolution, the output from even the most dynamic annual event is short-lived.
"What about the days and months after a January kick-off?" they ask. "Will the training I've invested in really stick over the long haul? How can the resolve last throughout the year?"
A New Year's sales kick-off is an opportunity to gather your team in one place and together, make a firm commitment to the year ahead.
But how do you ensure it lasts the year?
Success that goes the distance
At Natural Training, we know from experience that to have long-lasting success, a sales event needs to do more than make an impact – it needs to lay the right groundwork and pave the way for long-term engagement.
We've built our approach around this whole idea of longevity because it works. That's exactly what we mean when we say sales transformation outshines sales training.
Our learn-then-do approach supports your sales team by giving them a chance to transform old habits into new and draw upon authentic behaviours.
The very best intentions are  left by the side of the road when we expect instant results. Sustained learning takes the opposite approach and offers regular and consistent touch-points – reminders of what we're striving to become and the tools necessary to get there.
Sustained learning has been at the core of some of our most successful and enduring work with clients. What it means is working closely to change behaviours over a sustained period, through little and frequent touch-points.
Our work with BSkyB is a great case in point. We planned a sales transformation programme around 5 immersive training days and a series of focused touch-points: group conference calls, individual Skype coaching sessions and key learning pieces such as articles and videos. As a result, BSkyB account managers gradually built the confidence they needed to face the challenges of an emerging new marketplace.
Our work with Ve Interactive is another great example of how far sustained learning can go. We worked together to create a sales development programme which was customised for both account managers and sales staff. Over a period of 3 months, the team received 9 trainer contact hours, together with videos, articles, a success bulletin, and personal action plan. This approach brought two teams together to discover and develop their natural, innate abilities. After the programme, they reported back to use that the success was ongoing.
Next steps
By building sustained learning into the overarching strategy of your annual sales kick-off, you can put company goals and individual targets back within reach. Get creative.
Think of it as the beginning of a transformation.
If you're looking to refresh your approach to the New Year's kick-off and want something which provides your sales team with real and long-lasting impact, the complete this short form and one of our Training Consultants will get in touch.
Got a comment?
Catch us on Social Media and join the discussion!
Liked this article?
Subscribe to receive sales insights and tips directly to your inbox.