4 Tips for Brick & Mortars to Compete with Online Retailers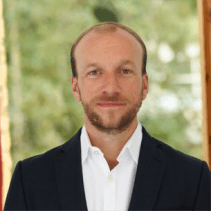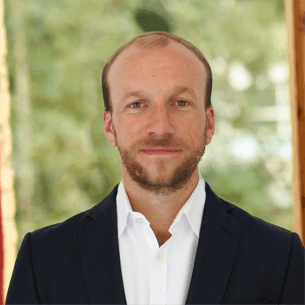 The EU statistics agency Eurostat issued a press release in December 2015 stating that 65% of EU internet users shopped online in 2015, with British consumers being the largest online shoppers of clothes, household goods, and toys. With online shopping growing at an incredibly fast pace and giving strong competition to off line retailers, brick & mortar stores have their work cut out for them.
Online retailers offer so much to the consumer – access to shopping 24/7, better deals than they might find in store, excellent return policies, and loads of easily accessible choices. With so many benefits, why would customers be more inclined to shop in store?
One thing is missing, however. Human interaction. Online retailers can't offer face-to-face contact that makes customers feel valued – something offline stores have at their disposal! Therefore, it makes sense to utilise the human element as much as possible.

Good customer service not only further enables the assimilation of brand values in store, but also helps make shopping visits memorable. Giving special attention to customers, offering them help and making them feel valued can have a huge impact on buying habits, and thus boost off line sales.
In fact, TimeTrade, an international leader in online scheduling, recently released their "State of Retail 2015 Consumer Survey," which found that "90% of consumers are more likely to buy when helped by a knowledgeable associate."
I recently visited a popular apparel chain, where one of the store attendants took the time to understand exactly what occasion I was buying for, what my preferences were, gave advice on what suited me and was appropriate, taking in all factors, and in the end advised me on a not particularly cheap dress. I bought the dress immediately, feeling completely valued and like a special customer, and most importantly, completely sold on the benefits of that expensive dress.
Of course, most shop staff might not have the time to give such detailed consultations to store visitors, but simple things like warm gestures and comments still go a long way. A simple comment 'you look beautiful in that dress' could be the difference between a costumer buying a full priced dress in store and going online and buying the same for half price.
If retailers are looking to gain ground on their online rivals, it is essential for them to optimise and energize their customer experience in stores. Exceptional customer experience makes shop visits memorable, leading to happier customers and increased share of wallet.
Here are 4 tips in addition to excellent customer service to create an entire in-store experience that adds the value shoppers want that they can't get online:
1. Offer leading or industry best warranties, guarantees, and return policies.
Make it easy for customers to say "yes" to your products because you've left no doubt in their mind that your store in the best place to do business. By removing all barriers and risks involved in making a purchase, your customers will be more inclined to purchase on the spot than to check for a better deal online.
2. Provide on-site customer reviews.
People trust what others say about products, and look to reviews to help them make buying decisions. One way to accomplish this is to have ratings and reviews on display next to products. Another option is to have your customer service reps produce reviews for customers to read on a tablet or other portable electronic device.
3. Conduct continuous research into what your customers want and need before they even step foot in the door.
You should know what consumers are searching for and be able to present them with the best products and the best shopping experience each and every time. When you truly understand what your customers want, you'll be able to offer them the exact solutions they're looking for.
4. Never stop training your front-line employees on customer service and sales.
Knowledgeable, professional, and courteous employees who will do everything to keep customers happy and satisfied will also keep customers coming back for more.
The amount of training an employee receives is in direct proportion to the level of assistance he can provide a customer—when your customer service reps have a deep understanding of your products, your value proposition, and how to sell to customers – sales will increase.
When you prioritise service, not just sales, you'll provide the kind of brand experience that will increase your share of wallet. Empower your employees to create that experience for every customer who walks through your door, and enjoy the word of mouth that has a direct impact on your bottom line.
If you'd like industry-best training for your retail employees, Natural Training designs retail customer service training that's customised to your brand and to the individual natural abilities of your team members.
Call one of our experts today to discuss how we can help you create the perfect customer experience that's consistent and on-brand—each and every time.
Got a comment?
Catch us on Social Media and join the discussion!
Liked this article?
Subscribe to receive sales insights and tips directly to your inbox.