Is negative self talk getting in your way?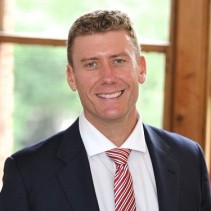 I don't use buses.  I have caught maybe 10 buses in 20 years.  The reason is I tell myself that I don't like them.  I got on one recently called the D3, that picks me up right outside my door, in Wapping and was in a bad mood, because I was telling myself that this was going to be an awful experience.
However, it was superb.  With minimal stops, and super fast, it dropped me and my daughter at Canary Wharf.
This is a small, relatively inconsequential example of how negative self talk can hinder us.  I preferred over all these years to get cabs, yet the bus might have been a handier and much cheaper option.
Negative self talk can be a major choke-hold to a sales person's success too. I hear unhelpful messages all the time.  Here are 3 that I recently heard from clients:
1. "Cold calling is a waste of time."
This was an established sales person, maybe 40 years of age, from one of our medium enterprise clients.  Cold calling may indeed be a waste of time. Yet one of our own wonderful salespeople, Jemma, recently busted open the front door of a major hotel group using this very technique, so we know, for a fact, that this might be an unhelpful piece of negative self talk.  The more useful version might be posed as a question:  "How can I make cold calling valuable for me?"
2. "When I walk past desks I notice people don't smile when they talk to clients, and their tone of voice reflects that to customers."
One of our clients, the owner of a company, said this recently.  I challenged him on it, because I think it was an example of negative self talk from a Manager.  This message puts this company owner in a bad mood, and he may resent his people because of it.  And anyway, despite being an old "truism", is it really true?  It may be true that some people have a greater warmth in their voice when they smile.  However, for every smiling telesales person who is successful, I think I could show you one who doesn't smile who is more successful.  The more positive version of this might also be posed as a question:  "How can I take responsibility for lifting the atmosphere of the sales room so everyone feels better?"
3. "Every call must drive towards getting a meeting in the client's diary".
Many businesses we consult with have salespeople with a default to driving towards a meeting.  The whole organisation tells themself to get a meeting, sometimes at all costs.  True, sometimes meetings can be very valuable – they help us connect with humans, and we get the warmth of their presence and the context of their surrounds.  However, for every successful meeting, I could show you two meetings that are not.  The more positive and helpful version of this message might be posed as a question"What range of tools, techniques and devices can we utilise during our phone conversations to drive towards a sale?"
Arming your sales force with the right resources, varied for customer choice(remember it's about buying patterns, not selling patterns) may give your team much more chance of closing a sale, with the additional upside of fewer costs associated with meetings that don't really go anywhere.
TOP TIP: Try and recognise when you, or your team, or your colleagues are engaging in negative self talk when selling (or at any time, really) and think about the situation in a different way. Just addressing the negative self talk will help as a first step. Next comes the thinking in a different way. Ultimately, you may well surprise yourself at what works.
Our award winning sales training will help eliminate negative self talk in your business, and consequently help foster a bold and creative selling environment, where people have an the best possible attitude to close business.
Got a comment?
Catch us on Social Media and join the discussion!
Liked this article?
Subscribe to receive sales insights and tips directly to your inbox.