Jumping from space. What are you doing to get noticed?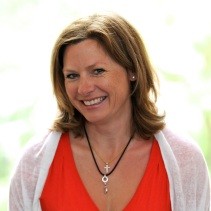 If Austrian daredevil Felix Baumgartner's free fall jump from space didn't grab your attention last weekend then you must have been hiding in a closet. It was impossible not to be transfixed by the moment when Baumgartner jumped out of a balloon 24 miles above the earth and landed safely on his feet after a four-minute plunge during which he travelled faster than the speed of sound!
This got me thinking about the different ways we go about grabbing attention, because in sales being noticed in an increasingly competitive environment is critical.
Here at Natural Training our sales training programmes always focus on being natural in the sale, it leads to trust and authenticity – which is a great formula for closing deals. But, unless you have a strategy to stand out from the crowd all the natural style in the world will be useless because you'll struggle to even get in front of your prospects. The point is, getting noticed is a critical point of the sales cycle, but often it's neglected.
A great example of this…
…is an artist friend of mine. He operates in a very competitive field and to supplement his income between commissions he sells cars. Sounds odd, but it works for him. He sells top of the range cars in a very affluent part of London, and is often dealing with celebrities. To sell his paintings he's tried flyers, email campaigns, trade fairs and markets. All have been fairly productive, but none have offered him that steady flow of interest he required. He wants to get noticed. Then, one day he was dealing with a well-known pop singer – their conversation moved from sports cars to painting, and this guy became interested in having a portrait painted. Instead of asking for payment, my artist friend had one simple request. "Tweet a picture of my work to your thousands of followers on Twitter every day for a week." The celebrity did it, and my friend literally couldn't cope with the incoming interest in his work in the following months.
So, what will be your 'jump from space' moment?
This doesn't necessarily have to involve a completely different selling strategy, it can just be a tweak or two to the approach you already have. Break free from convention, try something new on a daily basis and assess the results. But, above all, focus attention on getting noticed.
Here are TWO quick ideas to get you thinking:
Produce a "knowledge gift"
Today you can outsource the entire process of producing a nice article, book or whitepaper; all you need are the ideas and expertise on content. And, if you're a sales professional you should have a fairly good steer on your chosen topic. Think about the key challenges that your customers face, put together a short 'how to' and next time you're asked a question related to it, you can pass them the article.  I know of many salespeople who have written one piece that has sustained their credibility for years, and years.
Why? Because it's different. When was the last time you were given a book from someone selling products or services? Sure you've had a load of fancy brochures to take home but a quality book or PDF is something very different. It's personal and will stand you out from the crowd.
Do something for charity
Try to find an event going on in your local area that you could do that requires sponsorship. I know a sales professional who ran a derby day assault course dressed as a horse! Great fun, very different, and a real conversation starter with prospects who not only sponsored him but also wanted him to email them photos!
Why? You can go to your prospects and customers asking them for sponsorship, and if it's for a good cause, they may even sponsor you. The point is, you'll have something different to talk with them about – it will break up the buyer-seller conversation. You'll be able to change the dynamics of your relationship and get to know your prospects. Plus you'll be noticed, not just as the person selling that car, house or piece of software, but as the person doing something different for charity.
Being creative and different is the key to effective selling in the modern day business environment, and the sales people who manage to switch their mindsets into breaking convention to get noticed, will drive success and revenue.
Here at Natural Training we work with sales professionals and sales teams to encourage this creative thinking and develop selling strategies that have all the necessary ingredients to be successful in today's business world.
Find out more by calling the team on 0207 043 1582 or email hello@naturaltraining.com.
Got a comment?
Catch us on Social Media and join the discussion!
Liked this article?
Subscribe to receive sales insights and tips directly to your inbox.