How To Keep Momentum In The Sale (HEAT!)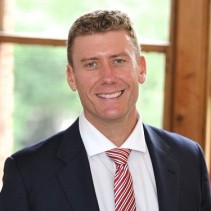 If you find yourself in the "Have you read our proposal yet?" stage of sales coolness, then here are 7 ideas to keep the sale fresh and hot, straight from the Natural Training oven to you:
1) Send them an insight – a podcast link, an article about their industry.
2) Give them someone new to listen to – a conference call with your Managing Director, or an audience with your Client Services Manager.  Someone fresh or new always stokes the embers.
3) Buy them a book. Seriously.  A book is such a wonderful, personal thing to buy someone.  It will cost you next to nothing to make them feel great.  Start with the business section on Amazon and see if you can find something in their interest area.
4) Ask them to feature in your newsletter.  Interview them.  Send it to your marketing or PR person.
5) Organise a conference call or webex with one of your current customers, and have your prospective customers all log in to listen to their experiences.
6)  Put on a lunch, or after dinner drinks, or a site tour at your premises.  Invite them along.  Everyone is busy these days, but equally it's nice to get out of the office for an hour or so to clear the mind!  Get them reinvigorated again!
7)  Rather than just send a proposal and hope they read it, conduct a read-through.  Again this can be done on a conference call or a webex.  As each relevant department from your company is mentioned in your proposal, maybe that could be read out by an actual representative from that department?
Got a comment?
Catch us on Social Media and join the discussion!
Liked this article?
Subscribe to receive sales insights and tips directly to your inbox.