Do You Know Your Company Culture?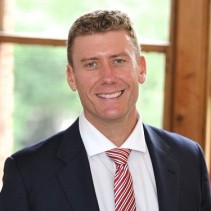 What is culture? Visit Zappos.com, Selfridges, Starbucks, or Jaguar, and you'll get a feel for these companies' cultures. Their employees exude their culture. It's what makes them stand out from the rest.
Think about the companies whose employees live their mission, vision, and values. Those employees are empowered to make decisions and serve customers in the best way possible. Not only does leadership in these companies exhibit how employees should behave and make decisions, but also employees feel comfortable in mimicking their leaders.
Disney knows a little bit about how culture affects customers and their experiences. Every employee from the CEO down to the rubbish collectors knows that the customer's experience is their top priority. If you've ever visited Disneyland or taken a Disney Cruise, you've appreciated Disney's culture first hand.
Jeremy Bullmore, a non-executive director of WPP and the Guardian media group, says "If you take [mission statements] seriously they're a very good discipline to go by and define what you're trying to do in way that staff can understand." As an example, Bullmore discusses the advertising agency, Olgilvy and Mather who wants 'To be most valued by people who value brands.' Says Bullmore, "It doesn't say that they'll be best, but it does say what they'll be good at. It's used internally and externally and has been tremendously valuable."
How do you keep your company's culture from eating your best strategies?
Simple. Make sure your strategies are fueled by your culture.
Here are 3 tips to align your strategies with your corporate culture:
1. Living the Words. Make your company's mission and vision come to life. Motivate and empower everyone to construct business strategies that epitomize what your culture is about. Build employee measures and motivations around the core concept of your company's mission and vision. TOMS Shoes is a great example of a company that lives its mission: for every product TOMS sells, they give to one person in need.
2. Active and Engaged Management. Leaders must know the business from the ground up to be able to lead employees effectively. Leadership that is engaged and knowledgeable about each step of the work process can make better decisions about the direction the company should go in.
3. Responsible and Accountable Employees. When everyone from the top down is held responsible and accountable, there is stability and solidarity. You can celebrate your successes as well as your failures because each is a growth step in your company's culture.
Each of these three tips builds upon its predecessor. When you start with a foundation of living your culture, then add on an engaged leadership, and finish with responsible and accountable employees, the company's culture strengthens its strategies.
This is the power that keeps a company strong through good times and bad.
Clarins, one of our favourite clients right now, is a true example of an organisation that stays true to its brand and culture from CEO level right the way down. Click here to see the highlights of a training event we ran 70 of the UK leaders in the summer – all about inspiring, coaching and leading their teams.
To find out more about how we can help discover, maintain and foster your company culture, give us a call on 0207 043 1582
Got a comment?
Catch us on Social Media and join the discussion!
Liked this article?
Subscribe to receive sales insights and tips directly to your inbox.