Leadership Is In Your DNA – Is It Time To Develop Those Instincts?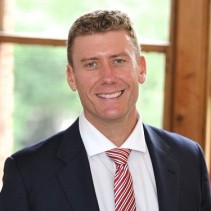 Instinct is essential to making good decisions. If we only use our heads, we may never be fully happy with what we choose to do. If your instinct is telling you now that you're a natural born leader, then why not take a look to see whether you are on course for leadership?
Here's a short checklist to help:
1. Is the time right…
… in your industry or market sector?
Can you see a hot new area where you could work on something innovative and accomplish something particular? You will achieve a higher profile as a leader if you make a distinctive success on a niche project. Big Fish/Small Pond gets you ready for bigger ponds in future.
… in your company?
Is your company in need of new leaders? Sharp pruning often means that new shoots can develop, so company downsizing and growth can present opportunities. Does your organisation need your kind of leadership – are they open to innovative approaches or needing the security of a safe pair of hands?
… in your career?
What risk do you see when assessing whether to seize the leadership opportunity:
A) It's High Risk, but you have to take it in order to move onwards;
B) It's Medium Risk, looks attractive – but maybe you could wait to see if there's a better time;
C) It's Low Risk, a natural progression for you.
2.  Be Prepared!
Ensure that when the opportunity to lead is indeed something you want, you are ready to act.  Consider the following points:
– Examine your past.
Consider what relevant experience is evidence of your leadership capabilities. Think too about the mental baggage that you have accumulated – past failures, dashed hopes, others' expectations and so on. See what you can drop right now and work on how you can use the rest in a useful way, to spur you on.
– Assess the present.
Use a SWOT analysis to help check your assumptions. Different people will be very bullish about the Opportunity and ignore the Threat, or vice versa. Either way, being unrealistic will harm your chances of success.  Re-check your assumptions to assess the "now"!
– Look into your crystal ball.
What do you want to see in there? When you are a successful leader, what will you be doing, where, how, with whom, saying and hearing what? If you create that vision, then you can specify objectives, set out your route-map, see any gaps. What are you doing to prepare yourself?
3. Go for it!
Your instincts have been put to the test by your thinking. Leadership is in your nature but it still needs nurture.
– Get training and/or coaching to help transition into your new role. You will have new peers, bosses and reports to deal with and you need good skills and effective leadership behaviours.
– Communicate well to all your stakeholders. This improves your chances of success by creating positive perceptions of you and your team. Let people know what you are working on, for which client and do share lessons learnt and success stories.
– Keep thinking ahead. Stay proactive with your leadership of yourself and others. And before making any more big decisions, tap into those instincts – they're essential!
At Natural Training we coach leaders of the future, like you.   Give us a call at Natural Training if you would like some leadership development and coaching and we'll be pleased to help.
Got a comment?
Catch us on Social Media and join the discussion!
Liked this article?
Subscribe to receive sales insights and tips directly to your inbox.