Lessons from Grass Roots Selling: Part 3 – Presence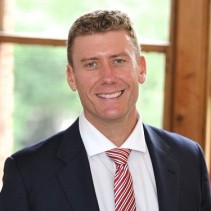 Grassroots Lesson #3:  Presence
I eventually grew too big for my oversized red Sonic the Hedge shoes (see Grassroots Lesson #2) , and moved on. My next grass roots level job was nearing the end of my university degree. I needed more of a career job. I wanted to swap blue spikes for blue chips. And in 1995 there was no bluer blue chip company than Cadbury Schweppes Cottees.
My job was to drive around in my 1975 Celica to all of the supermarkets in my region in an attempt to lift the presence of their Schweppes offering and move more products. This involved finding spaces in the store to move the stock from the warehouse onto the floor. Once it was on the shop floor then there was a good chance they would order more to fill up the space in the warehouse.
In the supermarket trade, there are a few display areas that are 'supermarket presence nirvana'. One of the best places to put a display is at the end of an aisle. They call it an "end", or a "gondola end" if it's a big one.
My job was to elbow the Pepsi guy out of the way and try and get into the Grocery Manager's ear with a list of reasons why we deserved to occupy the aisle ends more than anyone else. Quite often this involved bribery in the form of grabbing the spare keys to his car (left hanging on a hook near the delivery door) and popping a few cases of soft drinks into the boot. One time I had to fight for the keys with the British American Tobacco rep.
The supermarket world is a dog-eat-dog environment. If a company like Cadbury Schweppes can get a floor display or end of aisle display in addition to their normal presence then it's not uncommon to quadruple sales.
Therefore having a presence, or simply "being there", is key. 
I also learned that it was difficult for the grocery manager to keep his eye on the whole store at once. So if he wouldn't give me a space to build me display then I would simply walk around the store until I found one. I worked out that they never had the staff to dismantle a display once it was put up, so I used to build displays of soft drinks wherever I could, whether it was in the fruit section, the edges of the trolley bay or half covering the nearest fire exit.
Today in the world of non-retail marketing it has moved on a bit from "he who shouts loudest" to the world of search "he who can be found".
But retail as far as I can tell really hasn't moved on that much. You only have to see how much they spend on the displays at Selfridges in London to see that presence matters as much as ever.
Today when I'm putting together a sales promotion I often think back to my grass roots selling days. I imagine myself standing and spruiking outside of my current company. What would I say to lure customers who are passing by my door? (or my website). Is the Natural Training brand good enough to encourage fierce loyalty? And when prospective customers do see my display, what's to stop them buying from some other supplier who has built something more eye-catching next door?
I wouldn't swap all of the sales books or training in the world for my big three sales lessons from my grass-roots sales roles.
See the others in the Lessons from Grass Roots Selling series in this Blog – Number 1 and Number 2
Got a comment?
Catch us on Social Media and join the discussion!
Liked this article?
Subscribe to receive sales insights and tips directly to your inbox.